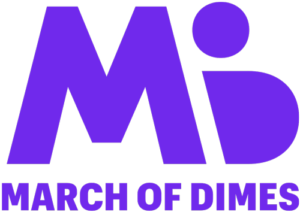 At Morrell Group, we believe family, friends and experiences matter. We actively engage in community outreach as a corporation and encourage participation on an individual level. As we state in our mission statement, "we believe our collaborative approach should extend beyond the walls of our office to our local communities through service and compassion." We actively seek to partner with organizations to provide support and resources to our communities. This year we are excited to sponsor the 2020 March of Dimes Golf Classic in Auburn Hills, Michigan.
About March of Dimes
March of Dimes has been leading the fight for the health of all moms and babies for 80 years. March of Dimes advocates for mothers and children by supporting policies to prioritize their health and improvements to the care they receive. They also lead research to find solutions to health threats to moms and babies, such as innovations like folic acid, newborn screening and surfactant therapy.
March of Dimes has several programs to support moms and babies through pregnancy and birth, including prenatal education, support and care, NICU initiatives, professional education for health care professionals, health equity initiatives, and medical, scientific and social science research.
March of Dimes staff and volunteers dedicate their time and resources in local programs and activities across all 50 states, Washington D.C. and Puerto Rico. They partner with local and state public and private health care systems and organizations to improve and expand upon the services currently available to women and their families. Through their work in the communities, March of Dimes "aims to improve the health of mothers and babies through: education on healthy pregnancy; prenatal care and other services to reduce the risk of premature birth and other poor birth outcomes; and support for families whose babies need specialized care in the NICU."
Why Support is Needed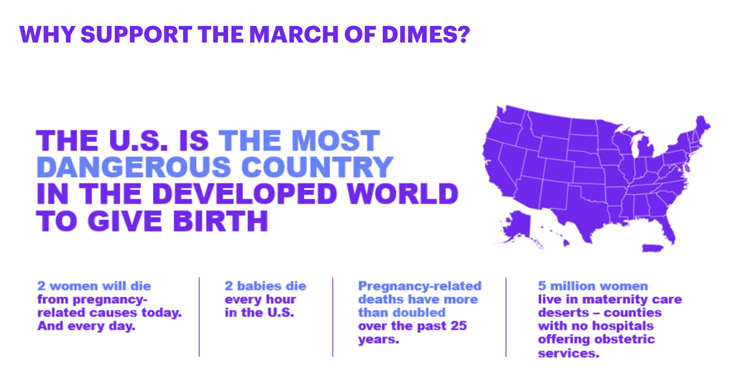 Join us in Supporting March of Dimes
You can join us in supporting March of Dimes by participating in their Top Golf Classic on Tuesday, December 1st at 1 pm in Auburn Hills, Michigan. To learn more about the event and March of Dimes, please visit their webpage here.