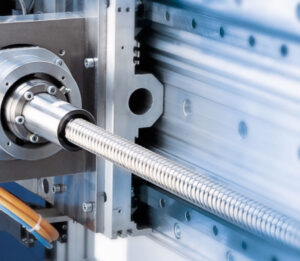 Discover the importance of dual rails in linear systems and how moment loading affects different linear systems during "Handling Offsets & Misalignment" with Shawn Stearn and Ty Huser.
Learn more about:
Designing Linear Systems to Handle Offsets
Why Bearing Alignment is so important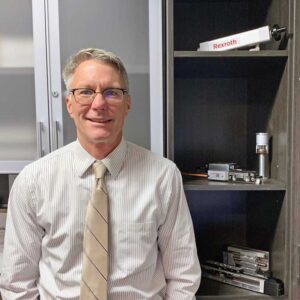 Ty Huser
Ty Huser has a Bachelor of Science in Industrial Engineering from Purdue University and an MBA from the University of Indianapolis. He has 23 years of Sales Engineering experience in fluid power, mechanical and controls systems including time spent as a Mechanical Product Manager at Morrell Group.
Shawn Stearn
Shawn Stearn has a Bachelor of Science in Mechanical Engineering from the Wolverine Victors at the University of Michigan. He has extensive experience with mounted bearings, linear bearings many types of mechanical drive systems - specializing in high precision, high speeds & high forces. He has over 25 years' experience installing power transmission and motion control applications mechanically and electrically: 15 of which have been at Morrell Group.
Miss Part 1? Watch the recording here.
What You Will Learn in Part One
Common Bearing and Ball Screw Applications
Failure Theories for Bearings
Benefits of Varied Loading
Helpful Sizing and Configuration Tools