Lubrication is not a luxury; it is critically essential to keep systems moving. Without lubrication, a system may prematurely fail or inconsistently produce components. The task of getting the lubrication to the right point at the right quantities is no trivial task. And, companies are having a hard time finding skilled labor to complete tasks like manual lubrication. Dale Johnson, Lubrication and Dispense Product Manager at Morrell Group, joins Tim Wilson in this episode of Evolution in Controls to discuss how the world of lubrication and dispense systems has evolved over the last decade, what applications are impacted, and how he sees the industry developing in the future.
The differences between lubrication and dispense are a little nuanced. Dispensing is the process of putting grease or oil on an assembled part, while lubrication is the process of lubricating a machine that assembles parts. In lubrication, the goal is to extend the life of the bearings, which extends the machine's life. Both processes have become more automated over the last decade. Cost of material, labor shortages, and reliability issues have been the most significant driving factors in the automation trend. The greases used are incredibly costly, especially specialty greases. So, instances of incorrect or over-application are expensive.
Dale and Tim discuss the various dispensing solutions for manufacturers – manual, automated, or a combination of the two. Systems can be completely automatic and driven by a PLC, or they can be partially automated where a foot pedal or gun is used. In these partially automated systems, the volume is controlled, but it does not remove the potential for human error regarding placement. Manufacturers can track dispensing volumes with flow meters or volume counters, which provide feedback on what is dispensed and how much.
Manufacturers also have the opportunity to associate lubrication details to part numbers through a sophisticated but straightforward barcoding system. Now, manufacturers have proof of specific stages in production, which is critical in avoiding warranty and liability issues.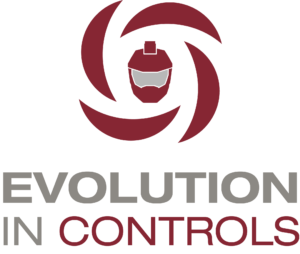 Electrification of Mobile Off-Road Equipment
And the Technology Making it Happen
As emission and noise pollution standards become more stringent worldwide, mobile equipment manufacturers are challenged to replace their high-powered hydraulic solutions. Discover what trends are pushing this electrification shift, the challenges manufacturers face, and what technology they use to achieve their objectives in this episode of Evolution in Controls.
Listen to the latest episodes