Thermal management with an engine cooling system can sustainably increase the efficiency and service of mobile machinery. HYDAC engine cooling solutions are tailor-made to customer requirements to ensure appropriate and correct thermal management. These solutions are also comprehensive for diesel drives, hybrid drives, and electrified machines.
Cooler Filter Tank
Designing mobile/off-highway equipment can come with many challenges, such as space, efficiency, cooling, and cleanliness. HYDAC's cooler filter tank (CFT) is a compact, innovative engine cooling system that takes advantage of the valuable space claim on modern mobile machinery.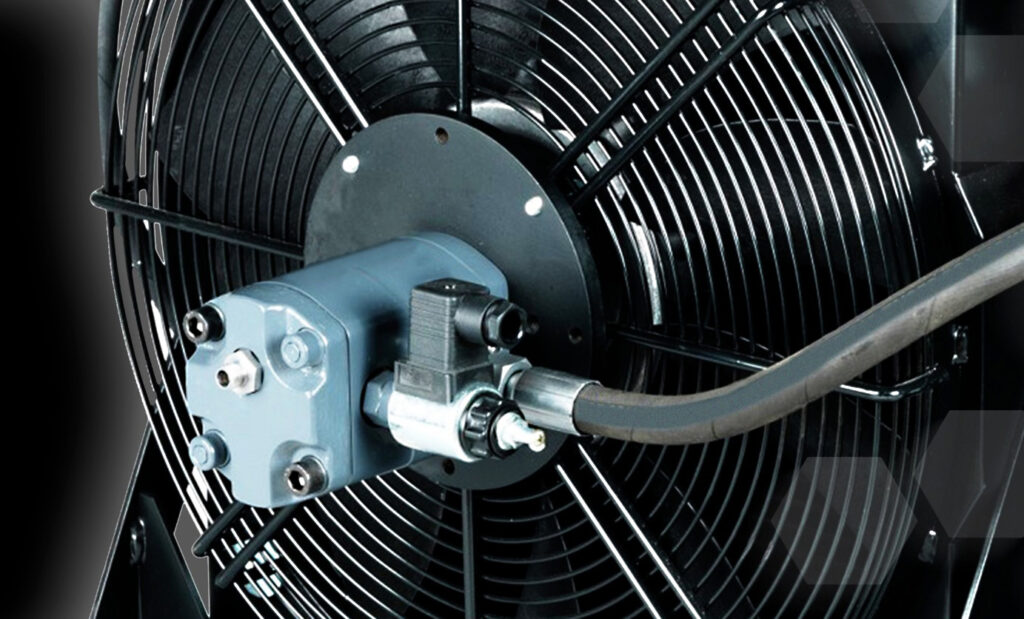 Cooler
The cooler is a compact, single-core combicooler. It's optimized for airflow and requires little maintenance. The heavy-duty, robust design allows little clogging.
Filter
The integrated suction filter design has a good retention rate and minimal pressure losses.
Tank
The tank is made from polyamide PA6 material using rotomolding technology. It's a reassembled drop-in unit that reduces oil tank size by up to 40%. The tank can be shaped to suit your specific needs, whether it's reducing space or oil volume. A low-noise fan is featured on the tank.
Engine Cooling System Solutions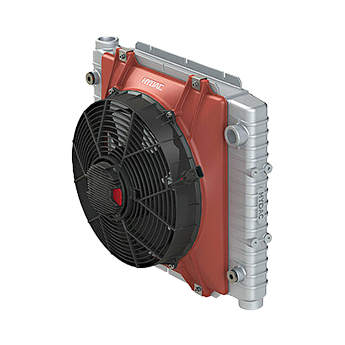 Mobile Air Coolers
HYDAC Mobile Air Coolers AC-M Series are a compact, easy-to-install, high-performance engine cooling system solution. The AC-M series features two air fins: one for a higher cooling capacity (CP) and one for lower susceptibility to contamination (HB). This cooler is effective as an oil and coolant cooler, even for low electrical conductivities.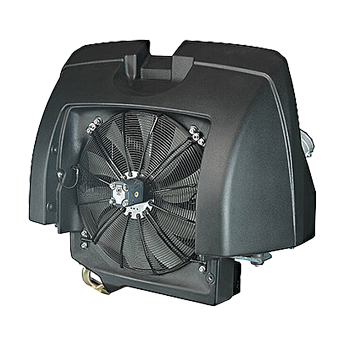 Combination Coolers
HYDAC combination coolers, the CMS series, are weight- and space-optimized for multiple cooling circuits. The CMS series coolers can be customized to meet your specific cooling needs for demanding mobile application requirements. This engine cooling system provides high levels of performance and efficiency while maintaining its compact dimensions.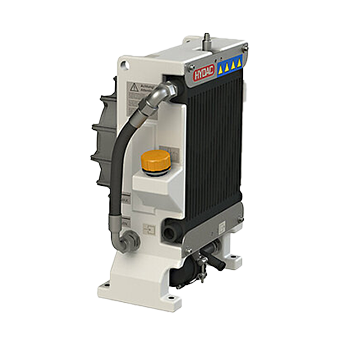 Mobile Fluid Cooling Systems
HYDAC Mobile Fluid Cooling Systems provide efficient cooling to prevent damage and failure. This engine cooling system is a complete turnkey solution for thermal management challenges, such as impaired equipment service life.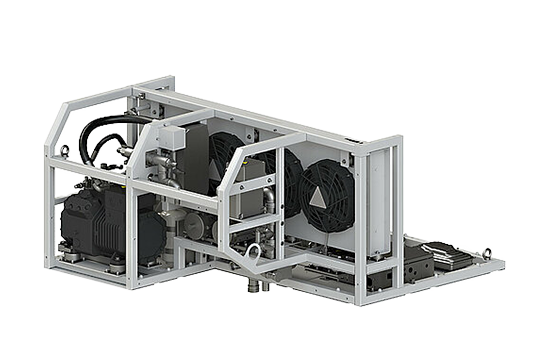 Mobile Chillers
HYDAC Mobile Chillers are energy-efficient battery thermal management engine cooling systems. They resist vibrations and impact and can be adapted to suit available space. This mobile engine cooling system ensures the correct temperature level, even below ambient temperature.