Schön, dass du wieder da bist! Welcome to the 17th installation of Evolution in Controls. Today, we turn our attention to gaskets, the process of gasketing, and the up-and-coming new approach to applying them: Form-In-Place Foam Gasketing.
Featured in this episode, we are honored to be joined by Guido Löhr, Director of Key Application Gasketing for DOPAG. An industry giant in metering and mixing technology, DOPAG carries abundant experience with a history spanning over 90 years and a distribution network across over 40 countries. Guido provides his perspective from across the pond in Germany and theorizes the future of Form-In-Place Foam Gasketing.
Dale Johnston returns to the table for his second appearance to break down how this new process works. Guido provides the perfect complementary discourse to showcase the seemingly endless possibilities this new technology presents.
Gaskets have been around for over 175 years and have proven to be one of the most critical inventions in engineering ever since. Whether you're looking at household appliances, automotive vehicles, or even aviation and space travel, it's incredible to look at the impact of such a simple device.
So, what's the need for a new way of gasketing of what seems to be a tried-and-true practice spanning nearly two centuries? With over 30 years of combined experience in the industry at the table, our two guests reveal some of the obstacles faced with the old way of gasketing and highlight the change Form-In-Place Foam Gasketing brings.
There are two things with the normal process that pose potential setbacks:
1. The gaskets are premade prior to being applied.
2. It relies on a human hand to install.
Form-In-Place Foam Gasketing provides solutions to both. First, it introduces a two-component product starting as a liquid placed directly into the position and slowly solidifying into the perfect mold. This erases a lot of, if not all, material waste that premade gaskets potentially bring. On top of that, the process is fully automated, removing the human element and increasing output exponentially.
Dale discusses the benefits customers could reap, even beyond the efficiency it offers. He mentions the advantages of material savings, higher IP ratings, and quick return on investment. Guido adds the cost savings he's seen, suggesting the normal gasketing process costs ten times the amount of Form-In-Place.
From Guido's point of view, Form-In-Place Foam Gasketing has slowly started to become the standard in western Europe. He sees it becoming state-of-the-art in America within the near future.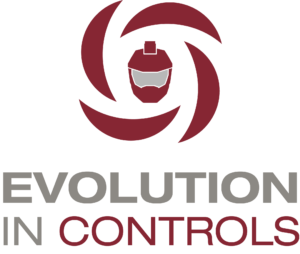 Variable-Speed Pump Drives Solve Plastic Injection Molding Machine Challenge
Two of QSI Automation's personnel join Tim Wilson for this episode of Evolution in Controls. Mark Garrison, Mold and Machinery Sales Manager, and Rich Taube, Plastic Machinery Group Manager, bring customer and technical perspectives in their discussion of Bosch Rexroth's Sytronix Variable-Speed Pump System.
Listen to the latest episodes
More from DOPAG!
Automated production of foam gaskets
Dynamic mixing system for gasketing applications