Today, manufacturers need solutions that are quicker to deploy. They are looking for future-proof solutions that can quickly adapt to the changing needs on their factory floor. Manufacturers crave flexibility in design and are looking to move away from being specced into a specific component for an entire production line. Bosch Rexroth created their new ctrlX AUTOMATION platform with open-source architecture in response to these needs in the market. In this episode of Evolution in Controls, host Tim Wilson sits down with Tony Little, Morrell Group's Senior Product Manager for Bosch Rexroth Drives and Controls, to discuss this disruptive technology.ctrlX AUTOMATION is the heart of Bosch Rexroth's Factory of the Future Concept. They successfully merged the worlds of controls and IT to make information more open-sourced and accessible. The open-source architecture allows manufacturers to choose which products are truly best for their operations instead of sticking to specs that may not be optimized. ctrlX ties these various products together in the most efficient manner.
ctrlX AUTOMATION has a Linux real-time operating system, consistently open standards, app programming capabilities, web-based engineering, and an extensive IoT connection. This combination of features and benefits results in a 30 to 50% reduction in components and engineering costs. Tony shares what industries he sees adapting this technology first and how he foresees it moving through the world of industrial automation.
Tony and Tim also discuss the changing trends in programming languages and how ctrlX AUTOMATION suits engineers with diverse programming knowledge. They also discuss how the system is built with apps, similar to those on a smart phone, and what costs may be associated with the apps. Factories of the future have more data connectivity than before. Discover how ctrlX AUTOMATION allows us to bridge that gap for products on the market now and how the operating system with adapt to future changes in this episode of Evolution in Controls.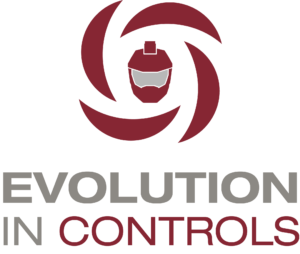 Mobile Equipment Optimization
Unlocking the Potential of Your Machines
In this episode of Evolution in Controls, host Tim Wilson and Kevin Kegarise, Morrell Group's Director of Mobile Sales, discuss the mobile equipment optimization process, where Morrell Group fits in, and some key objectives we can achieve with our customers.
Listen to the latest episodes