The ZS36x8 DPM mobile handheld scanner from SICK is ideal for a wide range of industrial applications thanks to its reliable direct partial markings (DPM) code reading, durable design and simple Fieldbus configuration. The ZS36x8 DPM quickly detects all DPM, 1D- and 2D-codes. Its three-fold read confirmation via LED, beeper and vibration allows it to be easily configured and operated. The durable housing has IP65 and IP67 enclosure rating to withstand ambient conditions and cordless options provide the ultimate flexibility. The ZS36x8 DPM can be easily integrated into various industrial Fieldbuses with connection modules from SICK.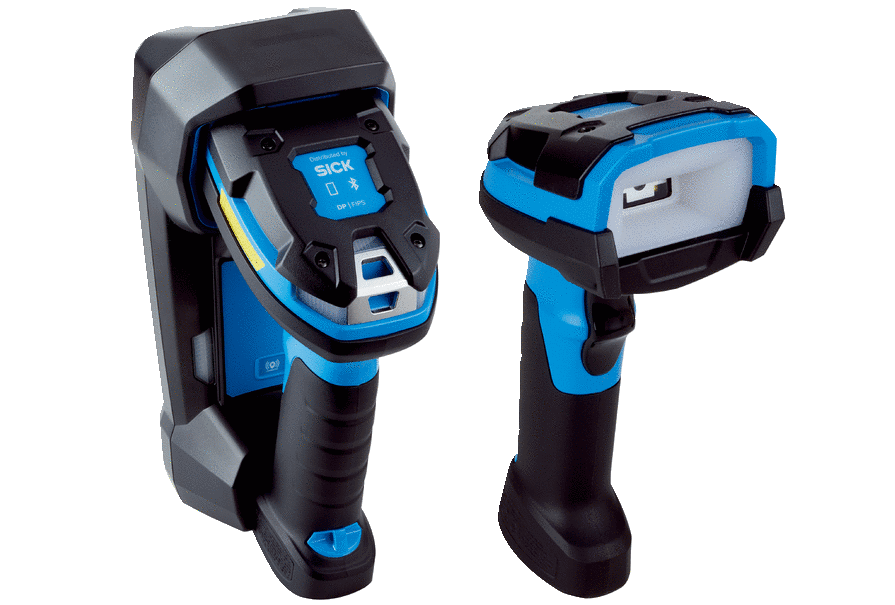 At a Glance
Direct partial marking (DPM), 1D and 2D code reading
Special illumination: direct white light; indirect, diffuse red light
Rugged design: Survives 2.4 m fall and 5,000 rollovers at 1m drop height each
Interfaces: USB, RS-232 for integration into PROFIBUS, PROFINET, Ethernet TCP/IP, EtherCAT® industrial Fieldbuses
Benefits
Mobile handheld scanner quickly detects challenging DPM codes regardless of code size, surface, contrast and resolution, including needle marks, laser etching, ink-jet printing, chemical etching, ink-jet molding and thermal coating
Clever illumination system enables detection of codes on all surfaces including reflective, irregular and curved
Reliable thanks to durable industrial housing with enclosure rating IP65 and IP67
Easily integrated into industrial Fieldbuses with connection modules
Mobile identification of DPM codes on electronic components
The ZS36x8 DPM mobile handheld scanner is ideally suited to identify components and assemblies with small DPM codes when mounting dashboards. The scanner is able to read lasered DPM codes with high reliability regardless of surface quality thanks to its high-performance DPM decoder and intelligent illumination system.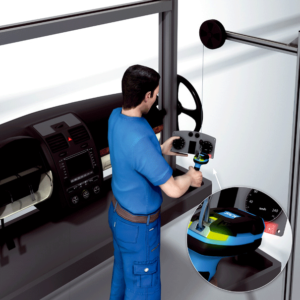 Reliable component detection for direct part marking
For identification purposes, pipes typically have a 2D code (DPM). In order to prevent it from being damaged in further work steps, it is dot-peened onto the surface. The ZS36x8 DPM mobile handheld scanner reads dot-peened codes reliably on curved and reflective surfaces.
Reliable injection mold detection with DPM codes
Injection mold tools usually have a 2D code (DPM) for identification purposes. This code is lasered onto the surface so it remains legible, even with frequent tool changes. The ZS36xDPM reads codes on high-gloss metal surfaces or surfaces contaminated with oil thanks to its intelligent illumination system and powerful DPM decoder. The handheld scanner is also suitable for reading 1D and 2D codes on production control documents, making it a cost-saving all-in-one solution.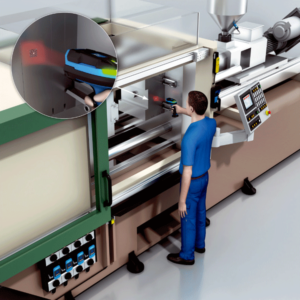 Mobile identification of the motor block
Information for product traceability is found in dot-peened 2D codes (DPM) on the cylinder heads for mounting motor blocks. The ZS36x8 DPM's innovative illumination system enables reliable code reading on glossy surfaces. Thanks to its powerful DPM decoder, the scanner is able to detect codes regardless of surface quality.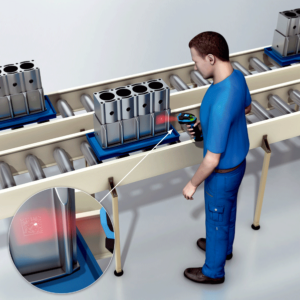 Manual identification of bar codes on tires
To simplify logistical processes in the tire industry and to make tires traceable, they are equipped with bar code labels or laser-engraved QR codes (DPM). The ZS36x8 DPM handheld scanner can be used for reading both code types with the same device thanks to its intelligent illumination system.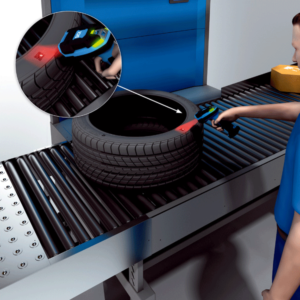 Static volume measurement of objects
The ZS36x8 DPM can easily identify objects with 1D, 2D and DPM codes for logistics and tracking purposes. Its reliable scanning ensures basic data is recorded correctly and efficiently.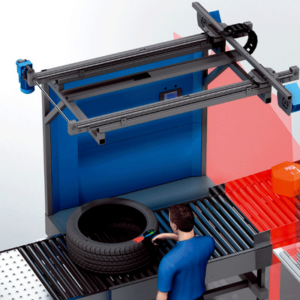 Technical Data for ZS36x8 DPM Handheld Scanners
1D codes, 2D codes, stacked, direct-marked codes
≥ 0.08 mm valid for Code 39
≥ 0.13 mm valid for Data Matrix code
Ambient operating temperature
Multiple falls onto concrete from a height of 2.4 m
✔  TCP/IP, optional over external Fieldbus module
✔  optional over external Fieldbus module
✔  optional over external Fieldbus module
✔  optional over external Fieldbus module
✔  optional, over external connection module
Request more info today!
Please fill out the form, give us a call or send us an

e-mail

. We can't wait to hear from you!
248-373-1600