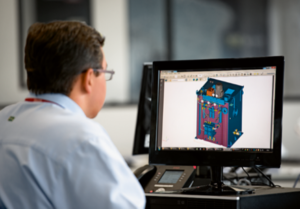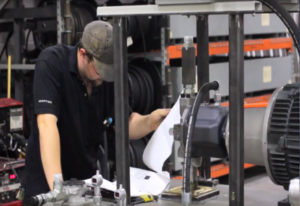 Join our team!
Current Openings:
We are currently recruiting for a Corporate Logistics and Warehouse Manager in our Auburn Hills, MI facility!
Interested candidates will have a minimum of 3 years in a similar role and manage with a "people first" philosophy.
Apply at the link below!
Morrell Group is seeking to add an Inside Sales/Customer Support Supervisor to our Byron Center, MI team.
Interested candidates should apply at the link above.
We are seeking a team-focused, detail-oriented candidate with a minimum of 2 years of supervisory experience in Customer Support to join this close-knit team!
Morrell Group is seeking to add an Industrial Sales Engineer for the Saginaw, MI location.
Interested candidates should apply at the link above.
We are seeking a self-motivated, high energy sales talent who possesses excellent customer relations/sales skills with experience in both Sales and Engineering!
Apply online or send resumes to:
Mary Barning, HR Manager
mbarning@morrellinc.com
248-377-3192
---
Morrell Group's Mission:
The Morrell Group serves the world with highly engineered solutions, premier components and complete product and process life-cycle support.
Driven by a passion for innovative technology and conquering challenges, we develop solutions that keep our customers moving toward the future. From concept to completion, we consistently provide exceptional customer service. Our collaborative approach with customers and diverse experience are instrumental in our development of highly engineered motion control solutions.
In a world that is constantly in motion, our core values have remained the same. Morrell Group is committed to advancing the skills and capabilities of our team with comprehensive training throughout their careers. Our employees are empowered to take ownership of our work culture and processes to optimize our own internal systems through open, respectful and honest communication.
We believe family, friends and experiences matter and strive to preserve a positive work-life balance. Morrell Group actively engages in community outreach corporately and individually; we believe our collaborative approach should extend beyond the walls of our office to our local communities through service and compassion.
Our goal is to continue to grow our business with our customers and trusted vendor partners with the same quality and integrity we have had since 1976. We keep things moving.
Morrell Group's Vision:
Our goal is to equip our team members with the resources, training and support needed to stay ahead of the technology curve, innovate for the future and provide sustainable value to our customers.
Morrell Group's Core Values:
Integrity
Respect
Accountability
Commitment
Employee Empowerment
Collaboration
Balance in Work and Life
Community