Leantechnik is an innovative manufacturer of high-precision, robust lifting systems for automation applications. Leantechnik's flexible design allows you to configure their linear gear rack lift drives and accessories to meet your specific needs. With Leantechnik, you can freely select the parameters of your lifting system, and their solutions are excellent for long distances.
A Complete Lifting System Solution
As an Engineering Partner, Systems Integrator, and Value-Added Distributor (ESV), Morrell Group is perfectly positioned to concept, design, engineer, source, and integrate a custom lift solution. Our access to products that are complementary to Leantechnik, such as linear guides and servo controls, allow our team to optimize a complete lifting system for your application. Morrell Group also guarantees sizing accuracy. We work alongside your team to get the specifics of your application and performance requirements. After evaluating the entire picture, our team will select the best components and system design to meet your needs.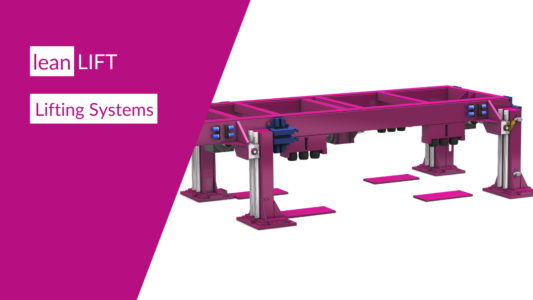 Synchronous lifting systems are configured with Leantechnik's lifgo® and leanSL® gearbox series
Tailored to meet your parameters for length, space, speed, and capacity
Ideal for lifting tables, lifting columns, or elevating conveyors
Supports lifting tables for high loads with high positioning and repeat accuracy
Can also be tailored for lifting high and decentralized loads or be used as an intermediate stacker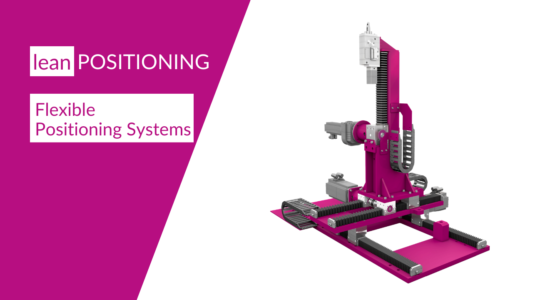 Flexible and highly adaptable positioning system
2 or 3-axis positioning system
As a vertical 2-axis positioning table, leanPOSITIONING is ideal for high payloads with fast travel speeds
2-axis solution provides the ultimate flexibility by offering a suspended version
3-axis positioning system with lifgo® gearbox series

Designed to absorb transverse and process forces
Suited for the automotive industry, where it can adapt to different pickup points for each car body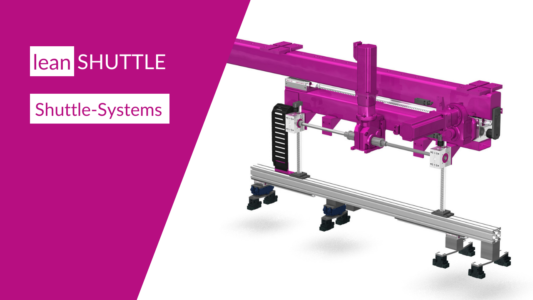 Quickly transfer materials from one area to another with Leantechnik's transfer and shuttle system.
Built for durability and speed
Surprisingly compact
Effectively transfers materials with various shuttle solutions. Whether a suspended 1-beam shuttle or a standing 2-axis transfer parts conveyor, leanSHUTTLE can meet your material transfer requirements.
Durable pick-and-place system
Move large loads quickly, precisely, and reliably
Several system variations to meet your application needs: 2, 3, or 4-axis solutions
Variable 2-axis gantry is flexible with the ability to attach grippers, clamps, vacuum devices, or additional devices to the ends of the rack
3-axis system is compact with an extendable support arm, making it ideal for single-sided access
4-axis system is suited for picking up surface-optimized cut parts and stacking them congruently on opposite pallets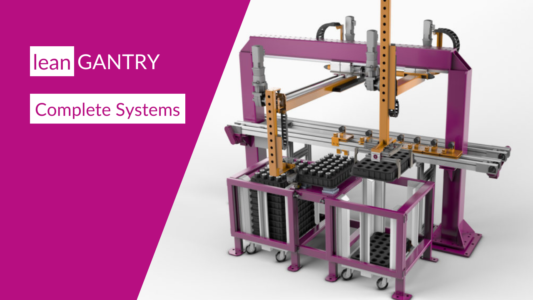 An adaptable complete gantry system utilizing Leantechnik's lifgo® gearbox technology and accessories
Application examples:

Complex sorting systems for logistics
Transferring parts in and out of chemical baths
Combined 2-axis palletizer and feeder solution with gripper jaws attached to the lifgo® gearbox rack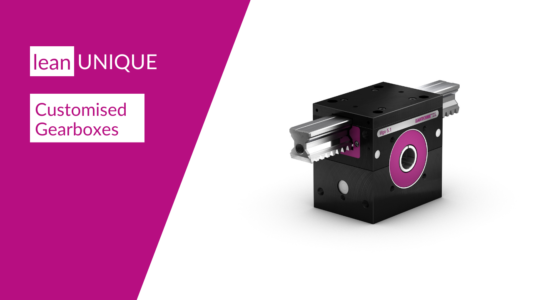 Develop custom gearboxes to meet your specific application needs
Extensive product knowledge and resources available
Customizable solutions to meet requirements for particular loads, coating or material specifications, dimensions, or environmental durability.
Coating options include burnished, galvanized, anodized, or Duralloy
Stainless steel option available
Learn More!
Please fill out the form, give us a call or send us an

email

. We can't wait to hear from you!
248-373-1600