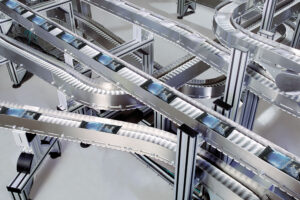 Bosch Rexroth has years of conveyor manufacturing experience and a long track record of developing durable products with innovative technology. Their conveyor solutions are used in the automotive, electrical, and appliance industries for production, assembly, and testing tasks. The conveyor solutions can support a broad range of products weighing from a few grams to 400 kg. Bosch Rexroth conveyors fall into two main categories: pallet-based and plastic chain. Their pallet-based conveyors, like the TS2plus, are non-synchronous and built to enhance manufacturing productivity. For a quieter solution, manufacturers can select a plastic chain conveyor option such as the VarioFlow Plus. Both conveyor options have modular designs to allow for future flexibility and adaptations to your manufacturing process.
Conveyor Selection and Sizing Support
As an Engineering Partner, Systems Integrator, and Value-Added Distributor, Morrell Group can assist with selecting and sizing your conveyor solution. Our team utilizes extensive industry and product knowledge to develop optimized solutions for our customers based on their performance needs. The Morrell Group team can also help with integrated or offline workstations and the accompanying tools. We also provide complete system drawings, and all of the system components are delivered in clearly labeled bags for easier assembly.
TS 1 Features
Space-saving, cost-efficient solution for small, lightweight products

High precision

Suitable for special environmental requirements such as clean rooms and ESD conditions

Easy to use thanks to clear, modular structure

Standardized components
TS 1 Application Examples
Small electronic components

Automotive components like sensors and coils

Biomedical components
TS 1 Sizes and Weight Capacities
Size 1: 80 x 80 mm, 1.5 kg

Size 2: 120 x 120 mm, 2.2 kg

Size 3: 160 x 160 mm, 3.0 kg
TS 1 Speed Range
9, 12, 15, or 18 meters per minute
TS 2plus Features
Robust, economical solution for mid-load range

Suitable for special environmental requirements such as clean rooms and ESD conditions

Supports a wide range of products with various sizes and weights

Modularity allows for future expansions

Easy to use thanks to clear, modular structure

High Precision

Media Options: belt, toothed belt, flat top chain, roller chain
TS 2plus Application Examples
Automotive components

Pharmaceuticals

Food and Packaging
TS 2plus Sizes and Weight Capacities
Workpiece pallet size: 160 x 160 mm minimum – 1200 x 1200 mm maximum

Workpiece pallet total weight: 240 kg

Total section weight: 1800 kg
TS 2plus Speed Range
6, 9, 12, 15, or 18 meters per minute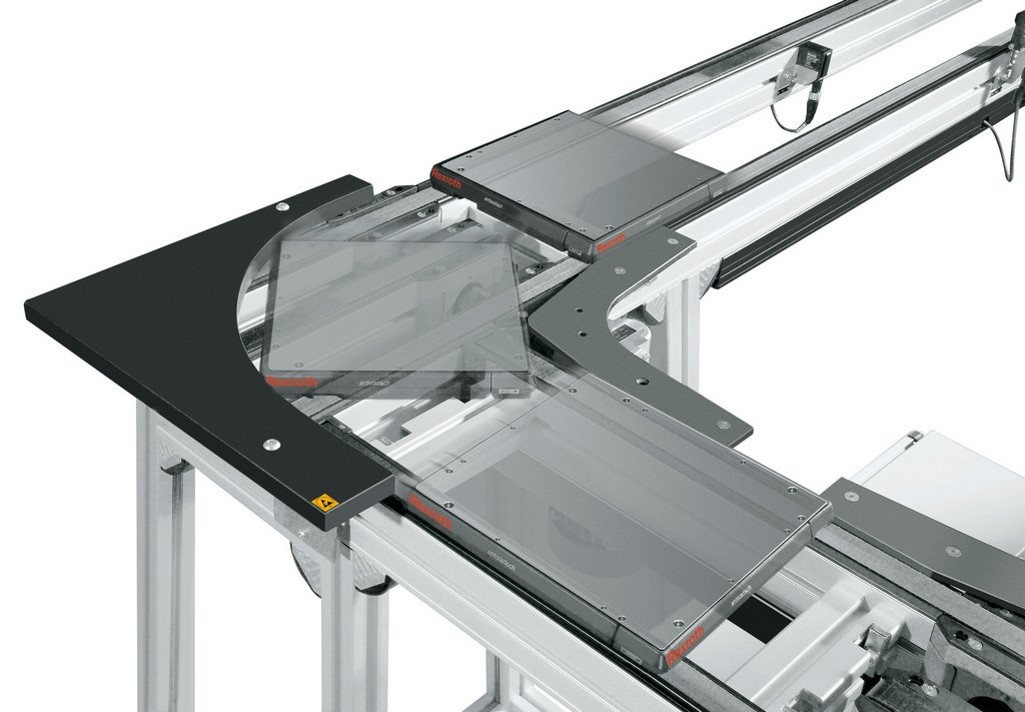 TS 4plus Features
Robust system for high loads up to 2 kg/cm

Reliable conveyor system with minimal downtime

Easy mounting for quick installation

Simple and cost-effective maintenance

Variable length, width, and speed

Media: #60 roller chain
TS 4plus Application Examples
Automotive components

Household appliances

Large electronics

Large, heavy products
TS 4plus Sizes and Weight Capacities
Workpiece pallet size: 443 x 443 mm minimum – 1243 x 1243 mm

Workpiece pallet total weight: 250 kg

Total section weight: 2500 kg
TS 4plus Speed Range
6, 9, 12, 15, or 18 meters per minute
TS 5 Features
Maintenance-free roller conveyor for harsh production environments

Efficient production through planning and commissioning process

Adjust the friction for each roller from the outside without a tool

Modular system with defined interfaces

Easily integrate a 3-way diverter, rotator unit, front end drive, and a compact stop gate into the final system

Tandem transportability for extremely long products

Media: powered roller with zinc or nitrile finish
TS 5 Application Examples
Automotive components like powertrains

Large appliances

Large, heavy products
TS 5 Sizes and Weight Capacities
Workpiece pallet size: 455 x 455 mm minimum – 845 x 1040 maximum

Workpiece pallet total weight: 400 kg
TS 5 Speed Range
2 to 18 meters per minute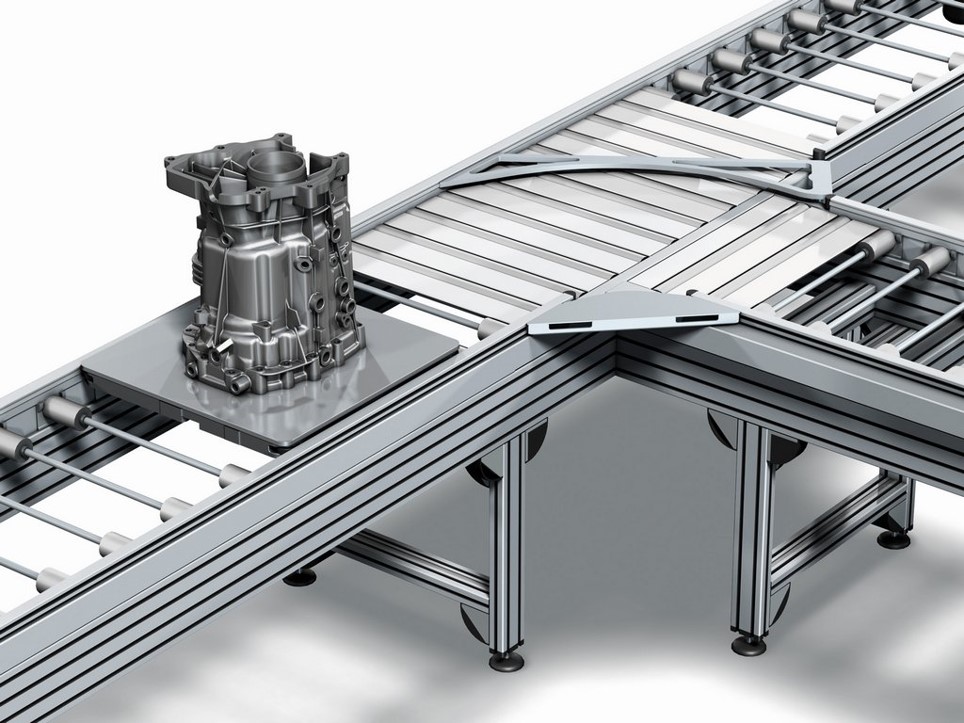 VarioFlow plus Conveyor System
VarioFlow plus Features
Improved energy efficiency due to lack of friction

Longer product lifetime

Up to 10% lower noise emissions

Easier to clean and maintain FDA compliance

Easy assembly and more mounting options
VarioFlow plus Application Examples
Machine linking

Packaged goods transportation

Filling, capping, and labeling line

Product accumulation and buffering
VarioFlow plus Sizes 
65, 90, and 120 use closed conveyor profiles and curve wheels

160, 240, and 320 use open conveyor profiles and roller wheels
TS 2plus Speed Range
Up to 60 meters per minute (up to 100 m/min available upon request)