Morrell Group has a solid foundation of customer service for mobile solutions. We work with you to consider all the specifications and options to ensure the best solutions. Our manufacturing experience, combined with our knowledge of full-system integration, allows us to serve you as a single-source solution for all your mobile system, application, and component requirements.

The Morrell Mobile division offers technical expertise and resources to supply integrated solutions for actuation, optimization, propulsion, and electrification technologies. We are your expert partner for system and subsystem development because we have unparalleled experience in mobile product applications, from initial concept to production and installation. Morrell Group creates solutions with components from world-leading manufacturers, such as Bosch Rexroth, DOPAG, Emerson AVENTICS, Graco, HYDAC, and SICK.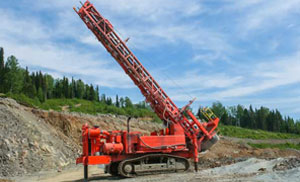 Actuation
Morrell Group's mobile actuation solutions include compact power units, control and pneumatic valves, cylinders, manifold assemblies, motors, slew drives, swing drives, and winch drives.
Propulsion
Morrell Group's mobile propulsion solutions include bent axis motors, fixed displacement motors, variable displacement motors, foot pedals, gearboxes, joysticks, priority flow valves, variable displacement pumps, and steering orbitals.
Optimization
Optimization solutions from Morrell Group include accumulators, cooler systems, diesel fuel filtration, filtration, fluid care, lubrication, mounting accessories, and reservoir optimization.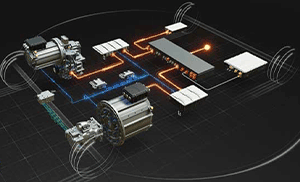 Electrification
Electrification is the future of mobile systems, including the electrification of controllers, diagnostics, displays, electric cylinders, electric drive packages, foot pedals, joysticks, sensors, vision systems, and remote controls.
Factory Fit
Morrell Group's Factory Fit puts the right expert in front of you. We have experts for every Morrell Mobile solution available to help you find or create your best-fit solution.
Agriculture & Forestry
Chassis
Concrete & Cement
Construction & Infrastructure
Defense
Energy & Utilities
Logistics & Transport
Municiplaities
Recycling & Waste Handling
Speciality Trucks
Work Trucks