G3 Fieldbus Valve System
The G3 electronic Fieldbus valve system from AVENTICS is the ideal replacement for conventional hardwire solutions. It is the only pneumatic valve manifold with a graphical display for configuration, commissioning, and diagnostics.
Electro-Pneumatic Positioning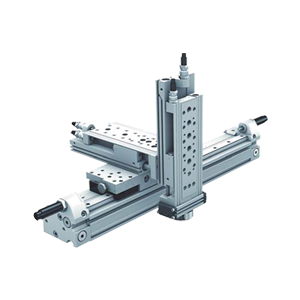 Achieve unique positioning with a direct-acting proportional pressure regulator with the Electro-Pneumatic Positioning System (EPPS) from AVENTICS. EPPS is a highly efficient and cost-effective positioning solution.