A Trusted ESV for Hydraulic Solutions
As an Engineering Partner, Systems Integrator, and Value-Added Distributor (ESV), Morrell Group offers a wide range of hydraulic solutions from Bosch Rexroth and HYDAC. We customize your hydraulic solutions to your system's requirements and assist you from start to finish. Our engineering teams are ready to partner with you to find your best-fit hydraulic solution, help in the integration process, and ensure your system functions as expected.
Accumulators
Control Valves
Cooling Systems
Cylinders
Filtration & Accessories
Fluid Monitoring & Conditioning
Manifolds
Motors
Power Units
Proportional & Servo Control
Pumps
Hydraulic Power Units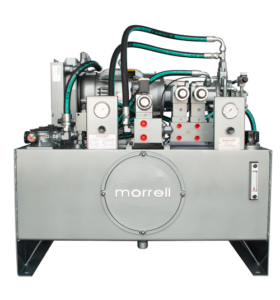 Morrell Group engineers and manufactures quality custom hydraulic power units to support every application. We utilize a range of fixed and variable displacement pumps and an unparalleled choice of accessories and options to meet your hydraulics needs.
Automatic Back-Flushing Filters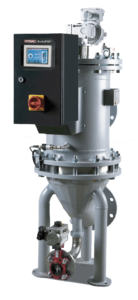 Avoid wear on your system components, pipelines, and valves by removing contamination with HYDAC's automatic back-flushing filters. These innovative filtration systems protect operational hydraulics infrastructure and shorten maintenance times.