Morrell Group has a solid foundation of customer service for industrial solutions. We work with you to consider all the specifications and options to ensure the best solutions. Our manufacturing experience, combined with our knowledge of full-system integration, allows us to serve you as a single-source solution for all your industrial system, application, and component requirements.
Morrell Industrial provides integrated engineered solutions, expertise, and resources for mechanical, electrical, hydraulic, lubrication, and dispense systems and solutions. We are your expert partner for system and subsystem development because we have over 45 years of unparalleled experience in industrial product application, from initial concept and production to integration and support. Morrell Group creates solutions with components from world-leading manufacturers, such as Bosch Rexroth, DOPAG, Emerson AVENTICS, Graco, HYDAC, and SICK.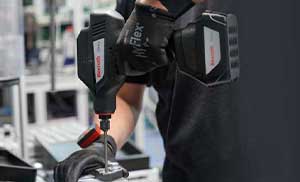 Mechanical
Morrell Group offers a wide range of Bosch Rexroth mechanical industrial solutions to optimize your systems. With each solution, Morrell Group is by your side from start to finish.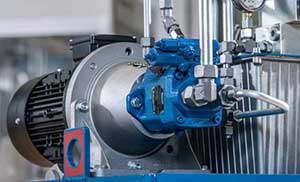 Hydraulics
Morrell Group features a large selection of Bosch Rexroth and HYDAC hydraulic industrial solutions. We customize these solutions to ensure they're the best fit for your systems.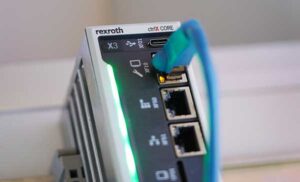 Electrical
Bosch Rexroth and SICK partner with Morrell Group to provide versatile, cost-effectice, and economical electrical solutions that are sure to be found in the Factory of the Future.
Dispense & Lubrication
Morrell Group's selection of DOPAG and Graco dispense and lubrication solutions are designed for single- and multi-component media, making them reliable industrial solutions.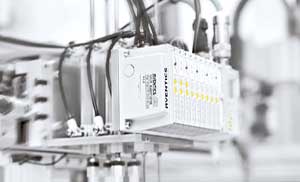 Pneumatics
Emerson AVENTICS offers pneumatic solutions through Morrell Group, where we work with you to learn about your system and find your best-fit pneumatic industrial solution.
Autonomous Mobile Robot
Bosch Rexroth's autonomous mobile robot (AMR) is an industrial solution that transports goods across the production area. The compact AMR can even fit in tight spaces.
Factory Fit
Morrell Group's Factory Fit puts the right expert in front of you. We have experts for every Morrell Industrial solution available to help you find or create your best-fit solution.
Aerospace
Automotive
Batter Production
Chemical Processing
Fast Moving Consumer Goods
General Automation
Healthcare
Heavy Industry
Logistics
Materials & Resources
Pharmaceutics
Plastics
Renewable Energies
Rexroth i4.0
Semiconductors & Electronics