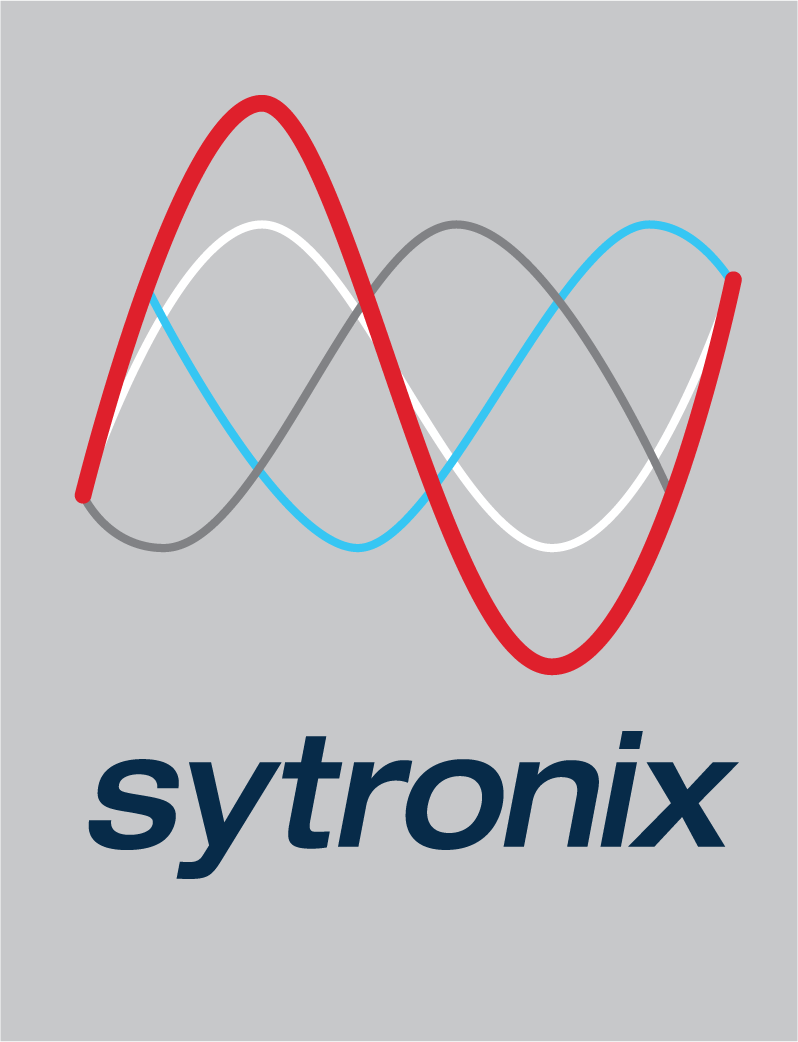 New Demands Require New Technology
Historically, machine systems have been designed to operate continuously at maximum performance capacity, even though it was required for a portion of each cycle. Today, increasing energy prices and workplace environmental regulations have engineers rethinking their designs and focusing on systems that reduce energy consumption and factory noise. Sytronix servo-driven pump drive systems address these challenges. Sytronix variable-speed pump drives combine the reliability of high-performance hydraulics and the energy efficiency of powerful drives and electronics systems.
What is Sytronix?
Sytronix is the abbreviation for: Smart interplay of Hydraulics and Electronics, x: interplay of hydraulics and electronics. Sytronix is a servo-driven pump drive system that delivers demand-oriented volume flow and can therefore provide closed-loop control of pressure, volume, position and force and can also limit the pump consumption.

Noise Level
Cost savings through variable speed reduced motor noise
Cost savings due to less sound insulation
Better compliance with industrial health and safety (OSHA)
Higher Employee Satisfaction

Energy Consumption
Energy savings of 30-80% through demand oriented flow and pressure supply
Decrease in CO2 emissions, reducing carbon footprint

Machine Lifetime
Reduction of friction losses leads to longer life time of bearings
Less heat input into the oil results in better oil quality and longer life time of components

Reduced Footprint
Motor, pump and reservoir can be optimally utilized, thus smaller dimensions
Hydraulic cooling system can be downsized or eliminated
Easy Integration
Flexible control functions easily integrate into system
Advanced diagnostics and condition monitoring help avoid cost intensive machine failures
The motor operates at a continuous level for the time required to enable a machine to reach thermal equilibrium


The motor operates with a load for a period of time too short to reach thermal equilibrium, proceeded by sufficient time for the motor to cool down

Intermittent Periodic Duty
A sequence of matching duty cycles (constant loads) followed by a rest period. The machine does not reach thermal equilibrium.

Intermittent Periodic Duty with Starting
A sequence of matching cycles followed by a rest period. The machine has significant starting time and does not reach thermal equilibrium

Intermittent Periodic Duty with Electric Braking
A series of matching cycles—start, operate, brake, rest. The machine does not reach thermal equilibrium


Continuous Operation Periodic Duty
Matching duty cycles with a period of load and without load. Motor runs at no-load without stopping


Continuous Operation Periodic Duty with Electric Braking
Matching duty cycles with a period at load followed by a period at no load with significant starting and electric braking periods


Continuous Operation Periodic Duty with Related Load/Speed Changes
A sequence of repeating duty cycles where the motor runs at different load levels and speed within each cycle. The machine does not stop or reach thermal equilibrium


Duty with Non-Periodic Load and Speed Variations
The machine load and speed differ within an allowable range

Duty with Discrete Constant Loads and Speeds
Duty cycles with balanced load/speed combinations sustained long enough to reach thermal equilibrium


Always the Right Sytronix System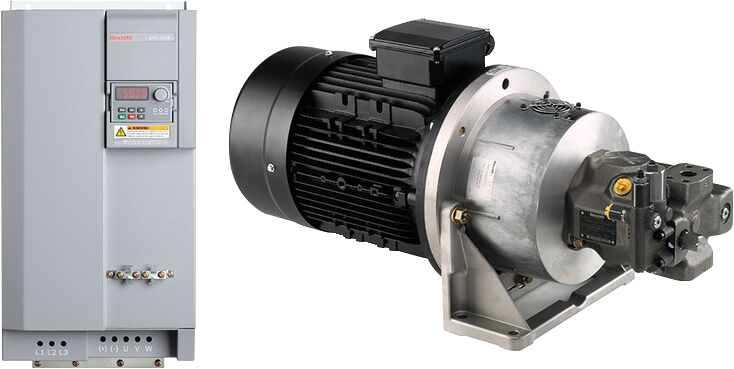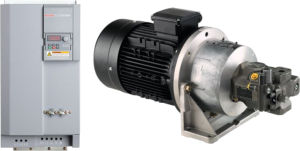 DRn
Perfectly suited for retrofitting existing systems, as most DR and DRG pumps can be used. The DRn system produces an approximate power range of 4 kW (5 hp) and up. The system distinguishes itself with its good dynamics and high overload capacity. The pump independently controls the necessary pressure, and the frequency converter automatically determines the load and sets the perfect speed for the operating point.
At a Glance:
4 to 160 kW
High overload capacity
High control quality
Medium Dynamics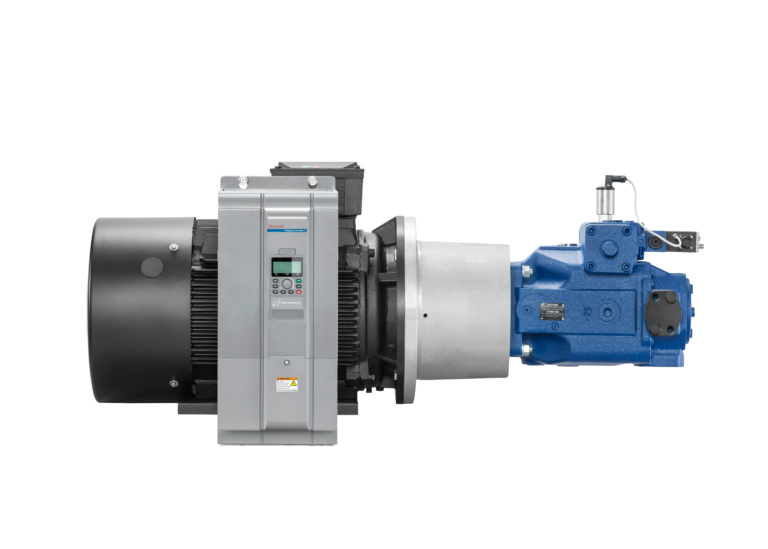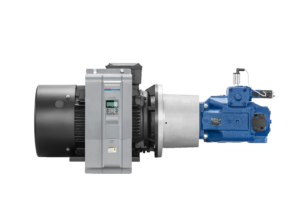 SY(H)DFEn
Also suitable for retrofit in existing systems and applications with high performance demands on dynamics, performance and control quality. These systems employ axial piston pumps with variable flow and variable pressure.
At a Glance:
18.5 to 315 kW
Optional HFC
Multiple pumps
High dynamics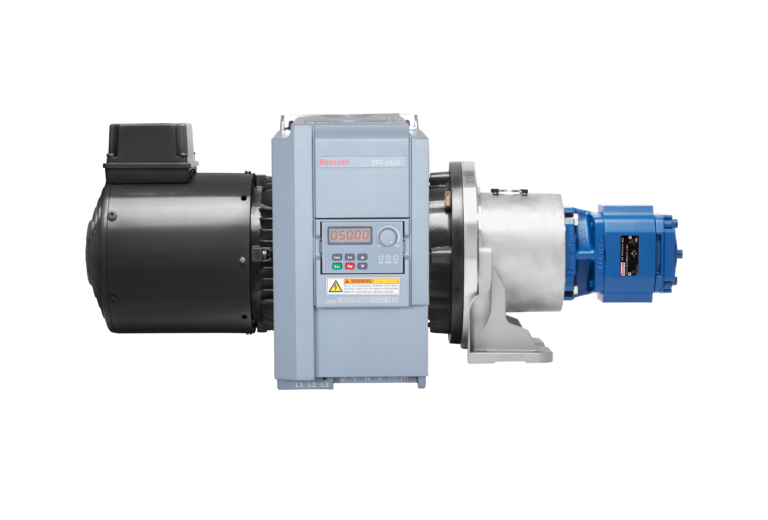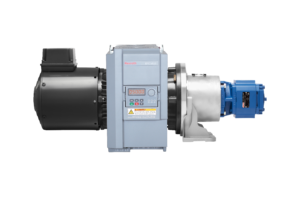 FcP
Suitable for applications with constant pressure, controlled flow profiles or flow with pressure override p/Q controls. The FcP system consists of a motor-pump unit with a standard asynchronous motor and a controller. The FcP product family covers the standard field performance – dynamics, precision and scope of functions.
At a Glance:
0.25 to 18.5 kW
Very low noise level
Standard dynamics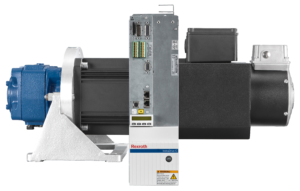 SvP
Partners well in plastics machines and press lines sectors. SvP systems achieve significant energy savings through the use of the high dynamics of servo motors (performance magnets). Their capabilities include advanced electrical and electrohydraulic controls as well as axis control functions in both open and close hydraulic circuits requiring high dynamic performance.
At a Glance:
9 to 80 kW
Position control
Pressure and flow control
Very high dynamics
Individual Sytronix Solutions
Apart from the pre-configured systems of the series FcP, DRn, SY(H)DFEn as well as SvP, the Sytronix product range also offers individual solutions. These systems can be planned and configured by combining modules and individual components in collaboration with Morrell Group.
Compact axis
With Sytronix, you can implement compact and tankless axis solutions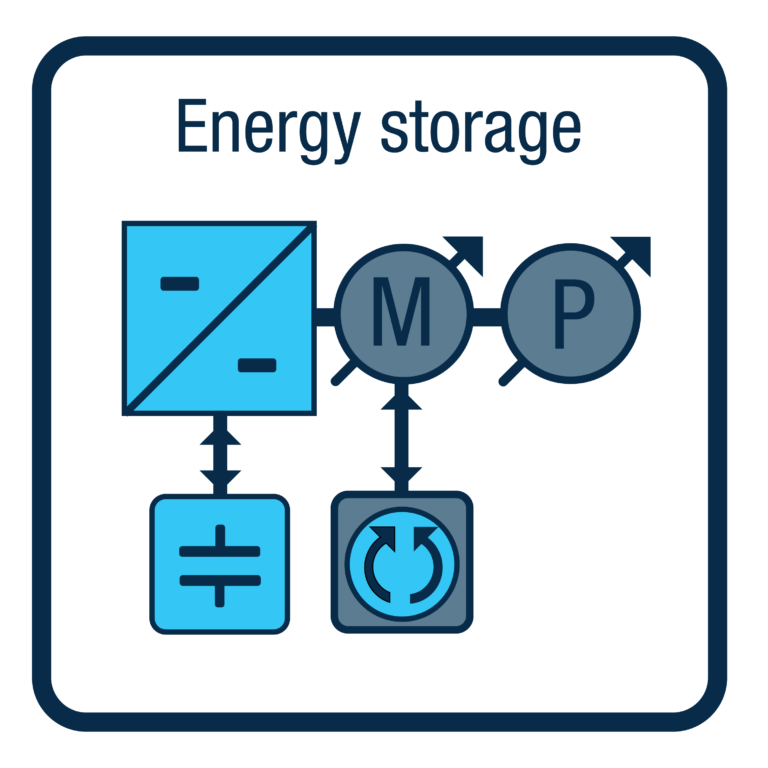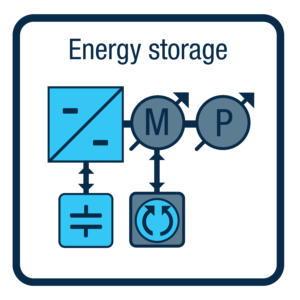 Energy Storage
Energy storage via a capacity on the DC bus or a flywheel mass leads to downsizing of the drive system and to a reduction of power peaks

Master-slave
With master-slave, intelligently connects drive systems can cover higher power

2-point control
The use of axial piston pumps with 2-point adjustment enables downsizing of the drive system

Hydraulic Gear
The use of axial piston pumps with stepless adjustment enables downsizing of the drive system
Discover how one company saw an energy savings of 93% by taking the Sytronix Challenge!
Fill out the form to download the detailed case study.
Sytronix Challenge
The Sytronix Challenge is a unique 3-Step process that measures the amount of energy used by your existing conventional pump and compares it with your existing machine with a Sytronix variable-speed pump retrofit. Morrell Group makes the process super easy. The challenge concludes with a detailed report that highlights your machines energy usage. TAKE THE SYTRONIX CHALLENGE