Don't let supply chain disruptions hinder production
Morrell Inventory Management (MIM) is a unique program created to solve the problem of long lead times due to supply chain disruptions. As an Engineering Partner, Systems Integrator, and Value-Added Distributor (ESV), we collaborate with our customers to understand their machines so we can schedule their parts for on-time delivery and manage any fluctuations in demand.
When it comes to building new machines, timing is everything. In some instances, the lead time to produce a machine is shorter than the lead time to produce critical components that the machine requires. This causes a shared uncertainty between the customer and an original equipment manufacturer (OEM) as they push to meet delivery dates. OEMs can grow increasingly frustrated with long lead times, especially if they hold up their machine production. This can pose a more significant problem if an OEM's business fluctuates and more parts than anticipated are required for production. OEMs need a partner that can keep up with a sudden increase in business and ensure supply chain disruptions will not hit their factory floor. That is where Morrell Inventory Management comes in.
Morrell Inventory Management
Morrell Inventory Management helps manage your material delivery process. Here's how it works:
Our team gains an understanding of your machine's bill of material (BOM) and the associated lead times
Together you'll select part release times based on your production schedule
Your MIM team develops a custom forecast so you get your parts on time
Success with Morrell Inventory Management
MIM allows you to stabilize your business and relax, knowing your parts will arrive on their scheduled delivery date. The results are proven. MIM has successfully managed Bruce P's inventory flow, keeping his rough terrain equipment production line running.
"[MIM] allows me to be involved in material pipelines without
the worry of over inventorying hydraulic components, yet still be able to produce which model is needed."
Bruce P, Rough Terrain Equipment
We work closely with our vendor partners to ensure we are working with accurate lead times and manage them accordingly. We consider what you need when you need it and the average production time to ensure we always have what you need en route. Our MIM team utilizes our direct communication channels with the factory to receive regular updates on lead time changes so we can react in real time.
"Morrell is one of our favorite suppliers from a purchasing side
because they manage the lead times of our products."
Ty H, Asphalt Equipment Manufacturer
When you start utilizing MIM, you no longer need to keep excess inventory on your warehouse floor or risk missing your delivery date due to delayed production. Your designated MIM Team constantly monitors your forecast, provides regular updates, and facilitates changes as needed, ensuring you have the parts you need when you need them.
"Innovatively anticipating our demand, Morrell helps provide us the
flexibility to grow without fear of unanticipated spikes in demand."
Lukas K, Forklift Manufacturer
Experience a sigh of relief
It's easy. Fill out the form, give us a call, or send us an

email

.
Introducing Morrell Inventory Management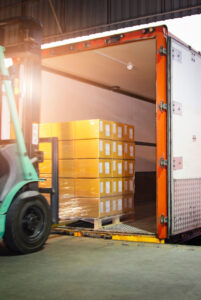 Do you spend valuable time managing fluctuating demand and supply chain disruptions? Or are you always uncertain if your parts will arrive on time? Morrell Group has been handling these issues for our customers for years. We work closely with our customers to gain an understanding of their machines and their associated bill-of-materials (BOM), so we can schedule their parts for on-time delivery and manage any fluctuations in demand.