Morrell Group has been engineering, manufacturing, and supporting hydraulic power units of all types and sizes for over 40 years. We engineer and manufacture quality custom power units to support every application. We utilize a range of fixed and variable displacement pumps and an unparalleled choice of accessories and options to meet your needs. Morrell Group is an Engineering Partner, Systems Integrator, and Value-Added Distributor (ESV), which means we partner with your engineering team to get a complete grasp of how your system operates. First, we consider your application needs, timeline, and budget when engineering the ideal solution for your application. Then, we provide on-site support for best hydraulic power unit startup practices as well as lifetime troubleshooting support for our units. Browse each power unit's pages below for more technical details and specifications, and get connected with our experienced team today.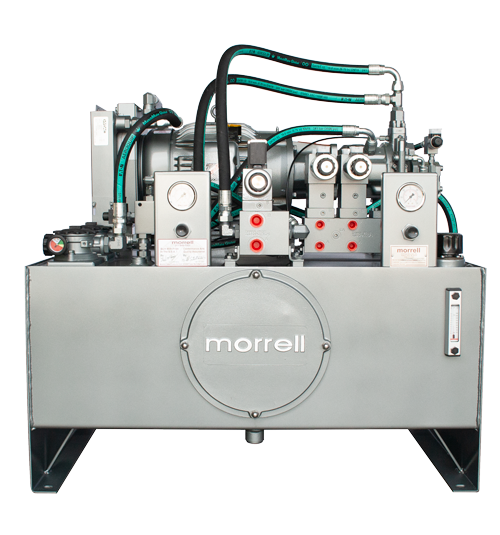 Morrell Group Custom Hydraulic Power Units
An intelligently engineered solution optimized for your application. Several variations are available; all built with industry-leading components. Proven reservoir optimization method to reduce machine footprint.
Morrell Group & Bosch Rexroth Sytronix Unit
Variable-speed pump drive provides ultimate efficiency. Pre-configured systems FcP, DRn, DFEn, SvP, and individual solutions are available. Systems are designed to reduce energy consumption, noise emissions, and operating costs.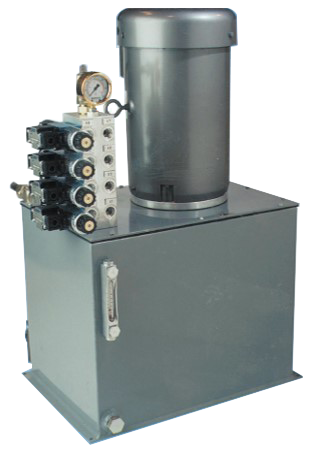 Bosch Rexroth Power Packs
Vertical submerged design with flooded suction and minimum operating noise. Over 100 variations are available with components from a Fast Delivery Program. Ideal for pressures up to 3000 psi.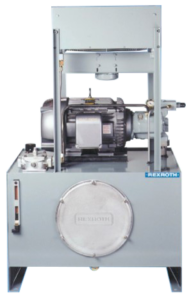 Bosch Rexroth PPV Unit
This space-saving design uses a special electric motor that does not require a pump/motor adapter. Feature variable displacement pumps and several optional accessories. Ideal for pressures up to 3000 psi.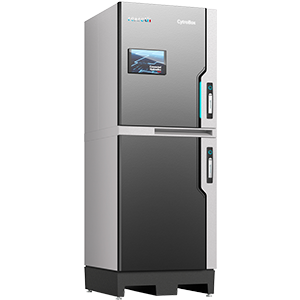 Bosch Rexroth CytroBox
A compact and connected all-in-one hydraulic power unit solution suitable for 7.5 kW to 30 kW. Full of integrated IoT features.
Bosch Rexroth CytroPac
An efficient Sytronix variable-speed pump drive with an i4.0-enabled interface. A compact plug-and-play solution. Optimal networking capabilities and condition monitoring.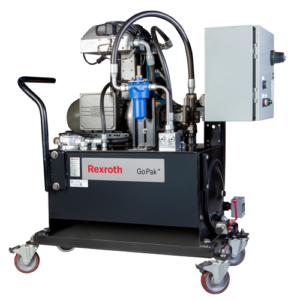 Bosch Rexroth GoPak
High-quality tank-top pump-motor group. Optional design elements to make the HPU mobile with swivel casters and push handle. Energy-efficient, pressure-controlled soft start.
Hydac KineSys
A fully parameterized plug-and-play power unit. Variable speed drive motor with integrated controls. Ideal for medium-sized constant pressure systems.
Start building your power unit today!
It's easy. Fill out the form, give us a call or send us an

email

and our team will be in contact to get more details about your project.