Bosch Rexroth electric and planetary gear drives are efficient propulsion solutions for hydraulic and electric mobile and off-highway equipment. These planetary gear drives are available as propel, swing, or winch drives. They are best suited for mobile hydrostatic applications, such as propelling drives in tracked vehicles, wheel drives in wheeled vehicles, swing drives for rotary motion, and winch drives for heavy lifting and lowering.
HYDROTAC GFT Planetary Gear Drive
The Bosch Rexroth HYDROTAC GFT is perfect for transmission units in high-mileage mobile vehicles, such as bulldozers, agricultural sprayers, heavy-duty vehicles, paves, and rollers. This mechanical planetary gear drive transforms the torque generated by the hydrostatic motor for the wheels and tracks. It features a compact shape, a large selection of gear ratios and drive torques, and a rugged design for long service life.
The perfectly matching gearbox-to-hydraulic motor ratio results in the HYDROTAC GFT's space-saving design. It combines two three-stage planetary gear drives with a bent axis design axial piston motor to create a compact transmission unit. This Bosch Rexroth planetary gear drive is available off the shelf with a short delivery period.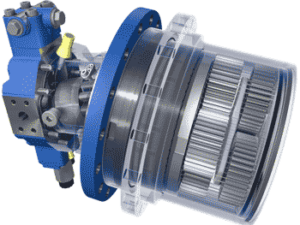 Space-saving design
Easy & fast configuration
Wide selection of rated sizes, output torques, & transmission ratios
Mechanical disconnect for towing purposes
Optional maintenance-free dynamic brake
Twelve sizes/models available
MOBILEX GFB Planetary Gear Drive
The Bosch Rexroth MOBILEX GFB consists of two three-stage planetary gear drives with an integrated multi-disk parking brake, output pinion, and a hydraulic motor. It can easily attach to Rexroth fixed and variable motors as a space-saving plug-in design. The MOBILEX GFB is best-suitable for excavators and cranes of all types, such as ship unloading and forestry equipment. It's also used in machines where accurate positioning is necessary.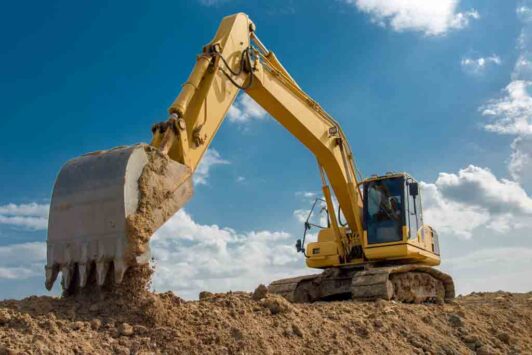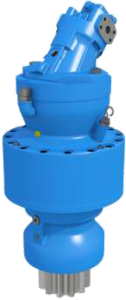 Compact, space-saving design
Easy mounting & oil change
Integrated multiplate parking device
Low noise operation & high efficiency
Long service life
5,400 Nm to 54,000 Nm
ROTATRAC Electric Gear Drive
The Bosch Rexroth planetary gear drive ROTATRAC eGFZ9115 is a one-speed spur-gear electric drive for mobile vehicles, such as sweepers, multi-function vehicles, airport vehicles, and other municipal vehicles. It offers a significant reduction in operating costs and an increase in productivity and performance. This electric gear drive significantly reduces exhaust and noise emissions, increasing efficiency. It's ideal for both single- and dual-axis drive concepts.
The ROTATRAC electric gear drive has standard integrated sensor technology with optional connections for speed measurement and CAN Bus communication. It's optimized for mounting various electric motors, specifically high-speed, high-efficiency, and compact excited synchronous motors. Multiple versions of the ROTATRAC are available, and the output drive is available in a U, S, and Z shape.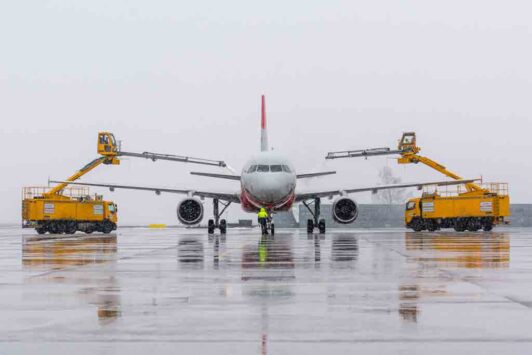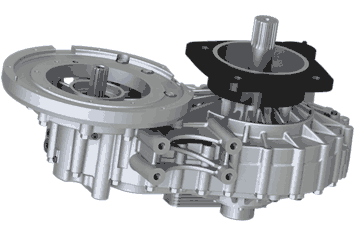 High power density for off-highway vehicles
Developed for high-speed electric motors
Up to 98% efficiency while reducing noise emissions
Plug-and-drive system
Integrated cooling circuit for the electric drive
Compact design for limited installation space
The Bosch Rexroth MOBILEX GFW is a planetary gear winch drive for challenging mobile and stationary applications. This gear drive is flexible and suitable for drilling rigs, crawler cranes, shipyard cranes, and container cranes. The MOBILEX GFW is sensitive to moving and positioning heavy loads to maximize productivity and create a high safety level for machine operators.
The technical data in each MOBILEX GFW is explicitly designed to meet customer requirements to create the best machine performance. Technical specs may change crane positioning sensitivity and cable speed. Additionally, the excellent rotational characteristics are outstanding for sensitive moving and positioning heavy loads. The GFW winch planetary gear drive features case-hardened gear wheels and tempered surface-hardened ring gears to preserve gear unit service life under harsh operating conditions.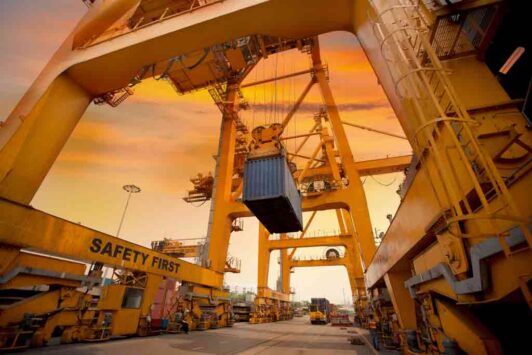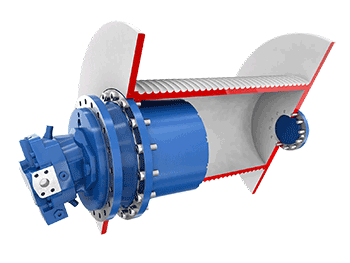 Compact design for small installation places
High resistance, robustness, & durability
High level of efficiency
Great rotational characteristics
Easy & fast configuration: 7,500 Nm - 105,000 Nm
Easy to install & requires little maintenance
Wide range of nominal sizes & gear ratios
Eight sizes/models available
Evolution In Controls
The Gearbox Guide for an Optimized Drive Train

Special guest Scott Moss joins host Tim Wilson to discuss Rexroth's perfectly matching gearboxes for hydraulic and electric drive trains.