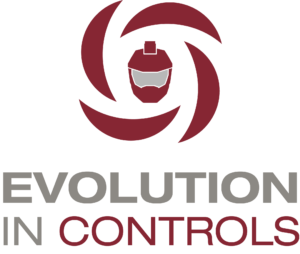 The world of automation is complex and constantly evolving to meet rapidly changing market demand. Evolution in Controls, a video, and podcast series, exists to create conversation about innovative motion control technology. The series covers an exciting range of topics relevant to anyone interested in motion control in the worlds of industrial and mobile manufacturing. Each episode contains information in a concise format for easy and insightful listening. Join our host, Tim Wilson, a career engineer and Sales Manager at Morrell Group, as he welcomes new guests each episode to discuss various motion control technologies and innovative solutions.
Watch the latest episodes
Host Tim Wilson and Mark Garrett, President and Co-owner of Morrell Group discuss how IoT revolutionizes hydraulic system maintenance programs.
Tom Rinke, Advanced Engineering Manager, joins host Tim Wilson to discuss how his team is modernizing the motion control ideation process.
Morrell Group's Senior Drives and Controls Product Manager, Tony Wilson, joins host Tim Wilson to discuss high voltage testing in the EV market.
Listen to the latest episodes
Meet the host
Tim Wilson is the Sales Manager for Indiana at Morrell Group and is a career engineer. Tim earned his BSEE from the University of Toledo in 1982, where he also conducted graduate work in 1987-88. He achieved his registration as a Professional Engineer in 1987 and ultimately returned to Toledo to earn his MBA in 2003. Tim has filled various roles in the automation and motion control industries in the United States and the United Kingdom since the beginning of his career; his experience now spans over four decades. Tim is passionate about automation, motion control, and science, which he stays up to date with the latest topical books.