In this episode of Evolution in Controls, we will look at some technology behind the most significant automotive paradigm shift since Henry Ford developed the modern-day assembly line.
In 2020, nearly 1.8 million electric vehicles were registered, and that is roughly triple the number registered just four years earlier; and the pace continues to accelerate. In any understanding, the battery is the main component of the electric vehicle. We have had electric motors for 100 years. Still, it has only been the recent innovations in battery technology that have allowed the batteries to charge, store and recharge in the time, amount, and rate that makes electric vehicles a viable alternative to the internal combustion engine.
But, just exactly how are those batteries charged? How do the manufacturers know that the batteries will charge, recharge and store the energy needed? What process do the manufacturers employ to provide the quality and dependability that we have come to expect from our internal combustion cars?
Tony Little, Morrell Group's Senior Product Manager for Bosch Rexroth Drives and Controls, joins Tim Wilson to answer these questions with insights on an innovative Battery Cycling DC Testing Solution. Morrell Group designed the Battery Cycling DC Testing Solution to meet customers' high voltage and high current DC testing needs for battery cycling or eAxle testing. This quickly became a standard in the industry for end-of-line and in-line testing.
Instead of farming out different pieces of production, manufacturers now have the entire process localized under one roof. Tony shares how Morrell Group applied standard Bosch Rexroth components in a new, modern way to meet the evolving needs of our customers. In order to test the performance of their eAxles or eMotors, they need higher power than what some batteries can provide. Morrell Group's testing solution offers high power density in a very small panel. Tony provides vital information on how the drives are 2.5 times smaller than their competitors.
Tony shares insight on the modular, scalable, and future-proof design in his conversation with Tim. The testing solution has open communication protocols, so it is flexible with programming languages. Once a customer provides their performance requirements regarding power levels and voltage, Morrell Group's team designs a system to meet their specifications. Furthermore, the team helps educate the test controller and station controller to integrate every aspect of the system into their production line.
After building the standard for Battery Cycling DC Testing, Tony shares what he thinks will be the critical evolutions in the industry. Learn more about the solution and how the industry may evolve in this episode of Evolution in Controls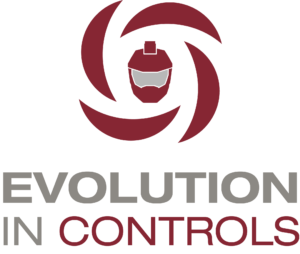 The Cost of Air Leaks in a Plant
And What Pneumatics Technology is Available to Help
The US Department of Energy says a cost-effective target for leakage reduction is only 5-10% of total flow. With so much money at stake and such a low reduction target, why isn't more being done? Bill Utter, Morrell Group's Pneumatics Product Manager, joins host Tim Wilson to discuss this and more details about the pneumatics industry in this episode of Evolution in Controls.
Listen to the latest episodes