Compressed air is generally the most expensive utility in a manufacturing facility. Surprisingly, there is little effort spent in reducing leaks. Compressed air is typically on-site, and any leakage requires increased generation capacity. You simply need a bigger compressor. And because compressed air may be viewed as a limitless utility, there is generally little motivation to limit or reduce its usage. Further, the quality of that utility can vary from installation to installation. And poor air quality will soon lead to poor machine performance and downtime. According to a Deloitte study, unplanned maintenance costs manufacturing $50 billion each year and a 5-20% reduction in overall plant efficiency. The US Department of Energy says a cost-effective target for leakage reduction is only 5-10% of total flow. With so much money at stake and such a low reduction target, why isn't more being done? Bill Utter, Morrell Group's Pneumatics Product Manager, joins host Tim Wilson to discuss this and more details about the pneumatics industry in this episode of Evolution in Controls.
One of the most significant issues is identifying where air leaks are in the system. The noise levels in a plant often make it challenging to identify the leakage point. It also is not as obvious as an oil spill, so it takes longer to locate an air leak. Bill talks about how people would be keener to fix their air leaks if they could quickly identify the leakage points and what technology is available to help them monitor their systems.
Bill and Tim discuss leading pneumatics technology from Emerson AVENTICS, including their AF2, which is a flow meter and pressure sensor combined. The AF2 is a crucial part of an air preparation system that monitors pressure and flow. A WiFi-based system will also alert you if the airflow goes outside of the established parameters, indicating a leak.
OEMs are under growing pressure to make their machines more energy-efficient, and pneumatics can play a significant role in providing cost savings. Discover the role Emerson AVENTICS and Morrell Group play in helping customers identify and fix air leaks in this episode of Evolution in Controls.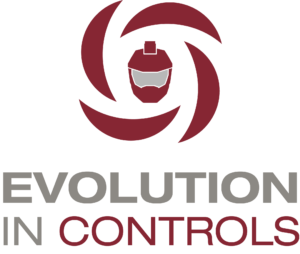 Introducing ctrlX AUTOMATION
The Latest Open-Source Operating System from Bosch Rexroth
In this episode of Evolution in Controls, host Tim Wilson sits down with Tony Little, Morrell Group's Senior Product Manager for Bosch Rexroth Drives and Controls, to discuss this disruptive technology.ctrlX AUTOMATION is the heart of Bosch Rexroth's Factory of the Future Concept.
Listen to the latest episodes