Brendan Lukasik, Regional Sales Manager, LEANTECHNIK Inc. & Andreas Sprenger, International Sales Manager, LEANTECHNIK AG
Tim sits down with Brendan and Andreas to discuss Leantechnik, their product line, and the continuation of optimization in the future.
Lawrence Rowe, VP Sales & Marketing CVT, Sun Hydraulics
Tim takes some time to sit with Lawrence to talk about Sun Hydraulics and the potential change of integrating new IT infrastructure.
Matthew Brown, EV Battery Segment Sales, Bosch Rexroth
Matt joins Tim to talk about the Automate Show and how he sees the new technology changing automation in the Midwest.
Connor Robinson, Account Development Manager, Bosch Rexroth Canada
Tim welcomes Connor to Morrell Group's headquarters unprecedented. They discuss the innovation showcased at Morrell Group and the emerging technology of the future.
Bruce Kinnie, Director of Sales America's, Wooshin Systems Co Ltd
Bruce converses with Tim to talk about the Automate Show in Detroit, what technology he sees as truly innovative, and his role at Wooshin Systems.
Matthew Brown, EV Battery Segment Sales, Bosch Rexroth, Mason Cole, Senior Sales Engineer, Bosch Rexroth & Richard Vaughn, Automation Engineering Manager, Bosch Rexroth
Matt chats with his fellow Bosch Rexroth colleagues Mason and Richard to discuss their thoughts on the events and the partnership between Bosch Rexroth and Morrell Group.
Armando Gonzalez, North American Business Leader AMR/Robotics, Bosch Rexroth
Armando accompanies Tim, whos been in the automation industry for 20 years. He shares his excitement about the relatively new business, AMR Robotics.
Welcome to the 20th episode of Evolution in Controls, filmed from Morrell Group's Automate the Future Event. We sat down with customers and vendors to bring you their thoughts on emerging technology.
On June 7th, 2022, in conjunction with the Automate Show in Detroit, Morrell Group hosted its first-ever Automate The Future event at our headquarters in Auburn Hills, Michigan. A night where we highlighted conceptual engineering, products, and system solutions.
Innovative engineering products were on full display, such as the Active Shuttle from Bosch Rexroth, Vectomix 2k Dispensing System from Dopag, Lifting Technology with Leantechnik, and much more! The facility was completely transformed from an elite manufacturing warehouse into an electrified nightclub.
Tim Wilson took some time to sit down with some of our attending vendors and customers to discuss the enticing future of Automation and how this technology will change their industry. Hear what some of the industry's thought leaders say in this interview collection.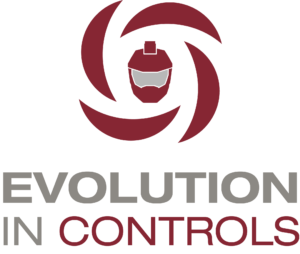 LOR Mobile Controls Creates Reliable Radio Communication for Off-Highway Equipment Manufacturers
Fritz Jaessing of LOR Mobile Controls (Morrell's newest subsidiary) joins Tim to break down how radio communication works, the complexities of the industry around the world, and the future of industrial radio communication.
Listen to the latest episodes