In our technology-driven society, the push for faster, smarter, safer never seems to stop. The expectation is that new technology be introduced in the next iteration of every product design. With the pace of technology change, this process has virtually become a trend of continuous optimization. For mobile equipment manufacturers, these new technologies can push the boundaries of existing R&D groups. Compounding this, manufacturers are facing record levels of staffing shortages. And when you add a continuous flow of new technology to understand and integrate, the hurdle of making your machines faster, smarter, safer becomes quite high in deed.
This is where partnerships become essential. Collaborative development allows the partners to bring their respective talents and knowledge base to a common design goal. Each party works on their separate area of expertise, and the end result is more significant than either party could achieve independently. In this episode of Evolution in Controls, host Tim Wilson and Kevin Kegarise, Morrell Group's Director of Mobile Sales, discuss the optimization process and where Morrell Group fits in.
Kevin shares what the collaboration process looks like and some key objectives the team can accomplish. The collaboration process varies depending on the customer, engineering departments, and specific needs. Morrell Group can become an extension of their engineering department to understand the needs of the machine, what they are trying to improve, and where they are going with future iterations of the design. Kevin also shares key insights on what customers are asking to optimize in addition to overall machine efficiency. They also discuss the industries that are most active in this collaboration process, like construction, agriculture, and forestry equipment manufacturers.
Listeners will hear of some recent mobile equipment optimization projects the Morrell Group team finished, including forestry equipment and a straddle crane solution. Kevin shares how the mobile team worked alongside these customers to determine their specific needs and goals. He also shares insights on their final solutions. Kevin and Tim wrap up the conversation by discussing how customers view the cost of this development and the future of Morrell Group's involvement in the mobile market.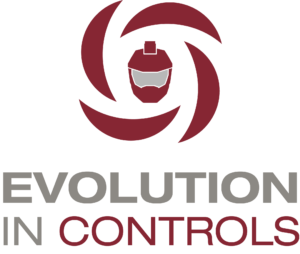 BuyRexroth with Ease
On an Effortless New Platform
Discover how Bosch Rexroth collaborates with their nationwide distribution network to create an effortless online platform to purchase components and request service in this episode of Evolution in Controls..
Listen to the latest episodes