Imagine an injection molding machine that could offer you near-perfect product repeatability, lowered energy consumption, reduced parts, and even create a better work environment. It sounds like a myth, right? The Sytronix variable-speed pump drive system for conventional hydraulic systems from Bosch Rexroth is the focus of discussion in this episode of Evolution in Controls.
As Bosch Rexroth's electric drive and control system for conventional hydraulic systems, Sytronix creates a wide range of benefits for the operator and machine by applying advanced technology that allows for unmatched system control. But, with any new technology comes new complexity that calls for potential consequences. So, does Sytronix and its additional complexity provide enough value to warrant it?
Tim explores this question with two distinguished personnel from QSI Automation: Mark Garrison, Mold and Machinery Sales Manager, and Rich Taube, Plastic Machinery Group Manager. Mark and Rich bring their customer and technical perspectives of QSI's experience working with Sytronix since they made the switch two years ago.
QSI Automation was founded in 1988 and specializes in almost anything automation, including automated cells, feeder systems, injection molds, plastic injection machinery, and custom machining services.
The Atlas Machine Series, QSI's newly released machine line, utilizes Bosch Rexroth's Sytronix variable-speed pump drives. Tim opens the discussion regarding the popularity of the new Atlas Machines, specifically the change to Sytronix variable-speed pump drives.
Mark provides background to the solutions QSI was searching for and explains the push to integrate Bosch Rexroth drive and control solutions. Drastically reducing energy consumption solved their main challenge. The final result accomplished things that competing machines didn't offer in full:
Energy Efficiency
Consistent and Improved Repeatability
Reduced Operator Responsibilities
Lower Noise Emission
Reduction of Operating Costs
Less Space Required
Increase in Operational Safety
Simple Integration
Optimized Pressure Controller
Programmable Pressure and Flow Command Values
From a technical perspective, Rich takes us through the specifications of the Atlas. With the Sytronix system being an almost ideal fit, the machine offers everything it sought to accomplish.
The Atlas Machine Series can see a 70-80% reduction in energy cost, and its closed-loop system brings that unmatched control. But it goes above and beyond, creating a better working environment with a decrease in the noise created compared to older machines.
With the satisfaction of the Atlas, customers have come back to QSI looking for more ways to utilize the technology, which leads Mark and Rich to see more versions of the Atlas created soon. QSI wants to accommodate all the needs they can.
Tim asked if Rich was worried about the increase in support and service calls that this update could potentially bring. But Rich hasn't had reason to consider as they've experienced zero failures in the field since they switched two years ago. After a training phase and commissioning of a machine, the Atlas Machine and Sytronix System quickly become a much-desired simplification. This new technology is well worth the investment.
Learn more about QSI Automation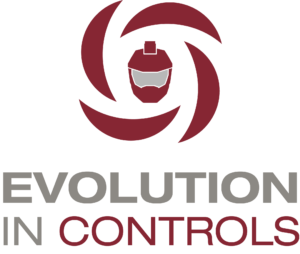 ESV: Engineering Partner, Systems Integrator, Value Added Distributor
Brian Draus and Eric Vorwerck join Tim at the table to discuss what it means when Morrell claims to be an ESV as they breakdown the acronym.
Listen to the latest episodes