In Part Two of the three part conveyor series, Tim Wilson is joined by Tom Rinke, Morrell Group's Advanced Engineering Manager and leader of the Motioneer Department, and Kevin Curtis, Morrell Group's Windsor Branch Manager, to discuss the conveyor system ideation process. The Motioneer Department is a dynamic and diverse team of engineers at Morrell Group who receive our most complex motion control applications. They work alongside our sales and engineering teams while collaborating with the customer to develop custom solutions. The Motioneers have complementary skills and experience to apply to their projects. In Part Two, Tim, Tom, and Kevin will discuss how the Motioneers and sales team collaborate with customers to develop their conveyor systems. They will share what tools they use and how their collaboration efforts differ from the competition.
The process begins with someone like Kevin, who has customer-facing interactions regularly. When a customer has an issue with production or interest in adding an offline conveyor system, Kevin will collect LOSTPED information. LOSTPED is a key acronym for the team to collect critical application data used in developing the conveyor system. Sometimes a customer has specific requests, and other times they have no reference for how many items they want to move on a conveyor at a time or how fast they should move. After Kevin gathers as much information as possible, he brings in Tom and the Motioneer team.
Tom provides insight into his team's workflow and how they process requests. Kevin and the Motioneers continue working with customers to determine specifics like how flexible a plant layout is or space limitations. Tom also shares what engineering tools the Motioneers use to develop deliverables such as a bill-of-material or CAD drawing. Frequently, Motioneers will volley a CAD model back and forth with a customer to work it into their existing floorplan. Motioneers add ancillary systems like lubrication or air preparation in the design process. They also provide close-up images to highlight specific features to the customer.
Kevin shares how Morrell Group works with customers to achieve their safety objectives. They also share how Morrell Group's collaboration process differs from competitors and how it is advantageous to customers. Learn what to expect when working with an engineering partner like Morrell Group in Part Two of this three part series on Evolution In Controls.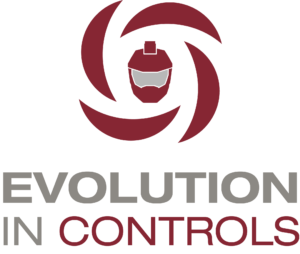 Developing Automated Conveyor Systems
Factory-Tested and Proven Designs
Mason Cole, Senior Sales Engineer at Bosch Rexroth, and Kevin Curtis, Morrell Group's Windsor Branch Manager, join Tim Wilson to discuss the factory-tested and proven conveyor solutions from Bosch Rexroth and Morrell Group.
Listen to the latest episodes