Factory Automation dives into the details of how conveyors are solving complex manufacturing challenges in several industries. Host Tim Wilson is joined by Kevin Curtis, Morrell Group's Windsor Branch Manager, and Mason Cole, Senior Sales Engineer from Bosch Rexroth, to discuss the considerations when designing a conveyor system. The three examine different products and industries where conveyors are successfully used and the specifications required for those applications. They also discuss popular conveyor solutions from Bosch Rexroth and share how Morrell Group helps customers develop complete conveyor systems with value-added engineering services.
Throughout the three part series, you can learn the various considerations when developing a conveyor system, including cost, length, and line speed. Morrell Group and Bosch Rexroth have a long-standing history of working together to develop and deliver optimized conveyor systems to customers. The teams work together to optimize designs for performance and cost-saving measures.
Mason shares critical insights on where conveyors are being used, particularly automated systems in food and packaging. He shares how new businesses are witnessing high demand and a simultaneous labor shortage, driving them to automate their processes. Kevin also shares his perspective from his experience within the automotive industry, where productivity and output are always a priority.
Kevin and Mason also discuss how Bosch Rexroth conveyor systems can integrate into existing systems and share a few success stories to provide examples. During this series, you will learn which products you need to select to accommodate challenges such as elevation changes and curves. You will also learn the ideal products for lift-and-transfer and lift-and-position processes. Mason also shares critical details, such as weight limitations and ideal applications, for popular Bosch Rexroth conveyor systems TS2plus and VarioFlow.
Discover some insider knowledge and helpful tips from thought-leaders at Morrell Group and Bosch Rexroth in part one of this three part series on Evolution In Controls.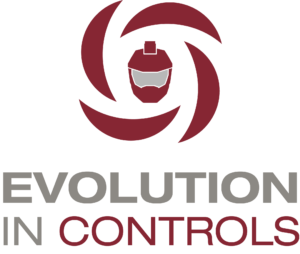 Developing Automated Conveyor Systems
Ideation Process
Tom Rinke, Morrell Group's Advanced Engineering Manager, and Kevin Curtis, Morrell Group's Windsor Branch Manager, join Tim Wilson to discuss the ideation process.
Listen to the latest episodes