Discover how the Motioneers offer technical support and system solutions in this compelling episode of Evolution in Controls. Tom Rinke, Morrell Group's Advanced Engineering Manager and leader of the Motioneer department, discusses how the team works together to develop innovative motion control solutions for industrial and mobile applications. Tom shares the team's important role in bridging the gap between sales and engineering by providing conceptual engineering services to our customers. The team is modernizing the motion control ideation process, and the results are palpable.
The Motioneers have a collaborative approach, bringing together their diverse industry and product knowledge to develop optimized solutions. Some team members have a background in fluid power, while others have focused primarily on mechanical solutions. They openly share their knowledge and past experiences, both good and bad, with each other in the development phases. Motioneers also leverage their access to our dynamic product managers to gain specific insight into product functionality to work towards an optimized solution.
The team has access to the latest engineering software and tools. They can create 3D renderings and simulations to ensure their concept will meet performance requirements. Motioneers work with the sales team to present these solutions to the customer. Proving the solution works before delivery provides an extra level of security and comfort to the customer that they may otherwise not have.
Motioneers thrive on being challenged by complex applications. They enjoy working together, pushing each other to find more innovative solutions to complex automation problems. The team works through a detailed process in order to develop their proposals. They are in constant communication with the customer and sales team throughout the process to keep everyone updated and invested in the project. Learn more about the Motioneers and how they work together in this episode of Evolution in Controls.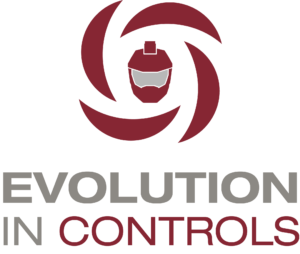 High Voltage Testing in the EV Market
And What Technology Can Meet the Power Demands
In this episode of Evolution in Controls, we will look at some technology behind the most significant automotive paradigm shift since Henry Ford developed the modern-day assembly line.
Listen to the latest episodes