Join Morrell Group at the Advanced Manufacturing Expo in Grand Rapids on August 26 and 27 for a hands-on introduction to our latest technology. We are located at Booth 623 in the Automation Hall, where you will find mechanical, pneumatic, electrical, dispensing, and lubrication solutions for industrial applications. In addition to live product demonstrations in the booth, Morrell Group will host a breakout session on Thursday, August 26, from 11 am – 12 pm where we share how one manufacturer saw 93% savings after integrating our Sytronix solution.
In the breakout session "Sytronix: New Demands Require New Technology," Tim Wilson, Morrell Group's Sales and Engineering Manager, will share how the variable-speed pump drives used in our Sytronix solutions combine the reliability or high-performance hydraulics and the energy efficiency of powerful drives and electronics systems. Tim will share a customer case study where he completed an energy study comparing a conventional hydraulic unit to a Sytronix unit. The findings were remarkable, and we look forward to sharing them with attendees at 11 am on Thursday.
At AME, we will showcase mechanical technology such as Bosch Rexroth tightening tools and linear motion technology. Morrell Group supports the entire tightening product line, including fixtured and wireless tools. We will present the product features and benefits, including integrated graphic displays to show critical information to the operator. Our booth includes Bosch Rexroth's Integrated Measuring System Compact, or IMScompact for short. Visitors can learn how the integrated measuring system on the runner block saves users critical time and money. We will also feature the Smart Function Press Kit, a ready-to-use system of Bosch Rexroth components for joining processes, including an easy web-based software solution.
At Booth 623, Morrell Group will showcase Bosch Rexroth's innovative ctrlX AUTOMATION platform and explain how it is setting a new standard in the field of automation technology with its open and flexible architecture. We will also feature the new non-contact motion sensor from SICK, SPEETEC. Discover how SPEETEC accurately determines the length, position, and speed of objects and surfaces without measuring elements or scales.
In our booth's pneumatics corner, we will feature the AVENTICS G3 electronic Fieldbus valve system, which is the ideal replacement for conventional hardwire solutions. Visitors will be introduced to the only pneumatic valve manifold with a graphic display and learn how it is used for configuration, commissioning, and diagnostics. This corner also features an electro-pneumatic positioning system demonstration, a highly efficient and cost-effective solution.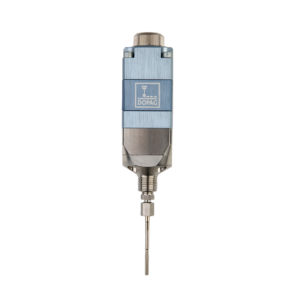 Morrell Group's booth also features a corner dedicated to dispensing and lubrication solutions. Discover DOPAG metering and mixing systems for multi-component media and learn how their high-quality standards guarantee precision and repeatability. Visitors also have the opportunity to learn how to extend their equipment life with cost-effective and hard-working automation lubrication pumps.
Our technical product experts and engineering team will host the booth to answer any technical questions or discuss potential applications. The team has diverse industry and product knowledge, which they will leverage to engineer an optimized solution for your factory automation demands.