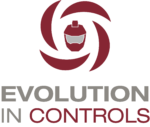 Are you interested in how things move? What about the factories of the future and how industrial automation will change over the next several decades? Or how companies are maintaining environmental standards while pushing mobile machines to their performative limit? Morrell Group's new video and podcast series Evolution in Controls will discuss these compelling topics in-depth with motion control and industry experts.
Our dynamic host, Tim Wilson, also Morrell Group's Sales Manager for Indiana and Ohio, will guide you through some of Morrell Group's most fascinating case studies. We will discuss the motion control challenges our team faced, the customer objectives, and how we achieved them with the latest technology. We will also recap the latest industry news, including product releases, software updates, and trends. During Evolution in Controls, we will cover future-proof technology, proving our solutions can support or adapt to new parameters as production schedules and customer expectations continue to shift. We will introduce you to the latest software and engineering programs that our team uses to develop our innovative motion control solutions.
In our first few episodes, we will cover exciting topics like our new department of Motioneers. They are modernizing the motion control ideation process and our new Battery Cycling DC Testing Solution, a game-changer for end-of-line electric vehicle battery testing. You won't want to miss this content, so be sure to sign up below to be alerted of our podcast launch and future episode releases.
About our Host Tim Wilson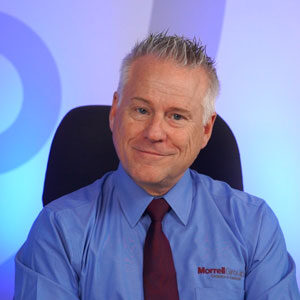 Tim Wilson is the Sales Manager for Indiana at Morrell Group and is a career engineer. Tim earned his BSEE from the University of Toledo in 1982, where he also conducted graduate work in 1987-88. He achieved his registration as a Professional Engineer in 1987 and ultimately returned to Toledo to earn his MBA in 2003.
Tim has filled various roles in the automation and motion control industries in the United States and the United Kingdom since the beginning of his career; his experience now spans over four decades. Tim is passionate about automation, motion control, and science, which he stays up to date with the latest topical books.
Sign up for the Launch!
It's easy. Fill out the form and we'll email you when Evolution in Controls launches.