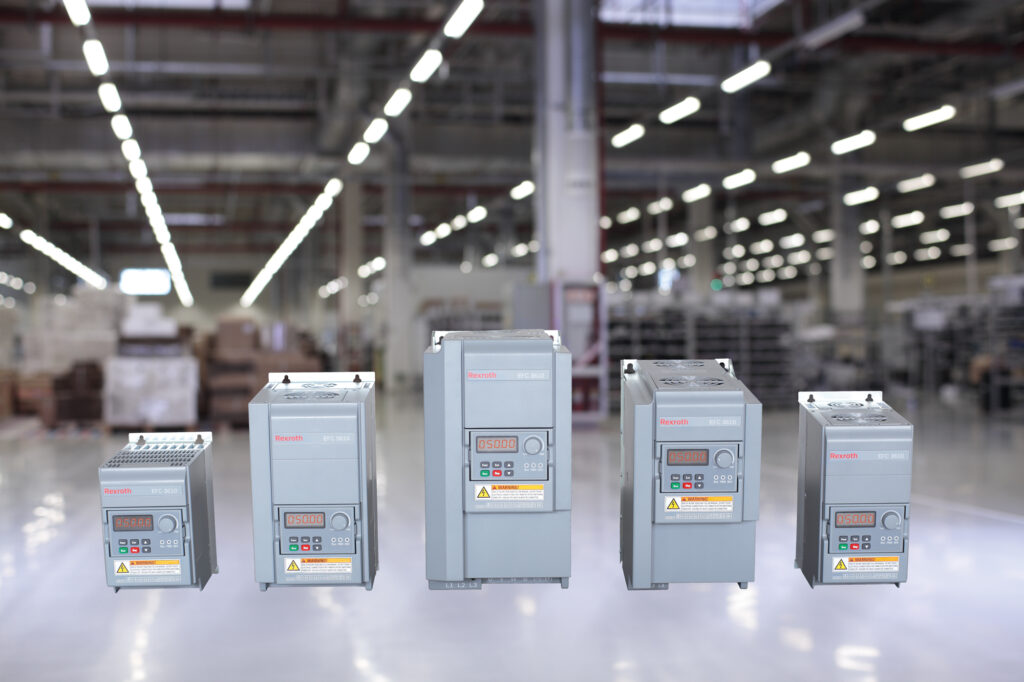 Bosch Rexroth's variable frequency drives are an economical solution for dependable speed control and demand-oriented energy supply. They are suitable for a broad range of applications thanks to their scalability, compact design, and Multi-Ethernet and Open Core interface. Users can count on consistent and affordable performance with the easy-to-use EFC3610 and EFC5610 variable frequency drives.
New installations and retrofits are straightforward with the EFCx610's built-in components and compact design. Users can freely configure the commissioning options through a PC or programming panel. Commissioning is easy with the detachable operating panel and the ability to transfer parameters across multiple units. The drives have dedicated firmware available for different free downloadable applications with trouble-free installation.
Users have their choice of industrial Ethernet protocol, which is integrated into a common interface. The EFCx610 is the only variable frequency drive with integrated Sercos III protocol support for maximum adaptability. The drives support Fieldbus communication for PROFIBUS DP and CANopen.
EFCx610 variable frequency drives are ideal for controlling pumps, compressors, ventilators, fans, conveyors, machine tools, woodworking, hydraulic presses, and injectors. They are often found in industries such as food and beverage, paper manufacturing and processing, packaging, and textiles. Both models have protection type IP20 for solid objects up to 12 mm.
The variable frequency converters operate in heavy-duty (HD) and normal-duty (ND) modes. Both the EFC3610 and EFC5610 have a built-in brake chopper and mains filter.
EFCx610 Variable Frequency Drive Technical Details
V/F control with power range up to 22 kW/30 hp (EFC 3610)
SVC control with power range up 90 kW/125 hp (EFC 5610)
Multi-Ethernet interface option includes the following communication protocols: Sercos, EtherNet/IP, PROFINET, EtherCAT, and Modbus/TCP
Built-in brake chopper (up to 22 kW or 30 hp)
Built-in line filter (all ratings)
Control technology: V/f
Power range of 0.4 kW to 22 kW
Operation of asynchronous motors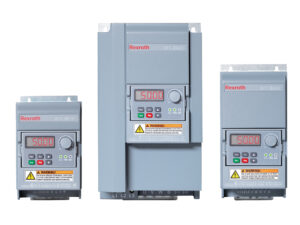 Control technology: V/f, field-oriented control (FOC), and Sensorless vector control (SVC)
Power range of 0.4 kW to 160 kW
Operation of asynchronous and synchronous motors
Safe Torque Off (STO) technology for integrated safety functionality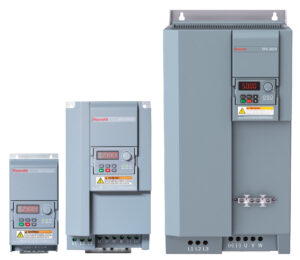 Common Accessories for Variable Frequency Drives
XNF1 mains filter
Brake resistors
Brake choppers
Option modules
User panels and dust protection covers
Mounting plates for user anels
Control cables
Shield plates