Ferrari F1 realized that the only way to increase performance and reliability was to seek and incorporate new technologies. Thus, its reliance on the 80-year-old conventional sieve cartridge method of oil filtration was long overdue for re-evaluation. Ferrari found the replacement in Magnom's Super Filtration system.
 
After successfully testing and performing a metallurgic ballistics analysis of the system, Ferrari struck a deal with Magnom that included a minimum of 5 years' exclusive use of the technology.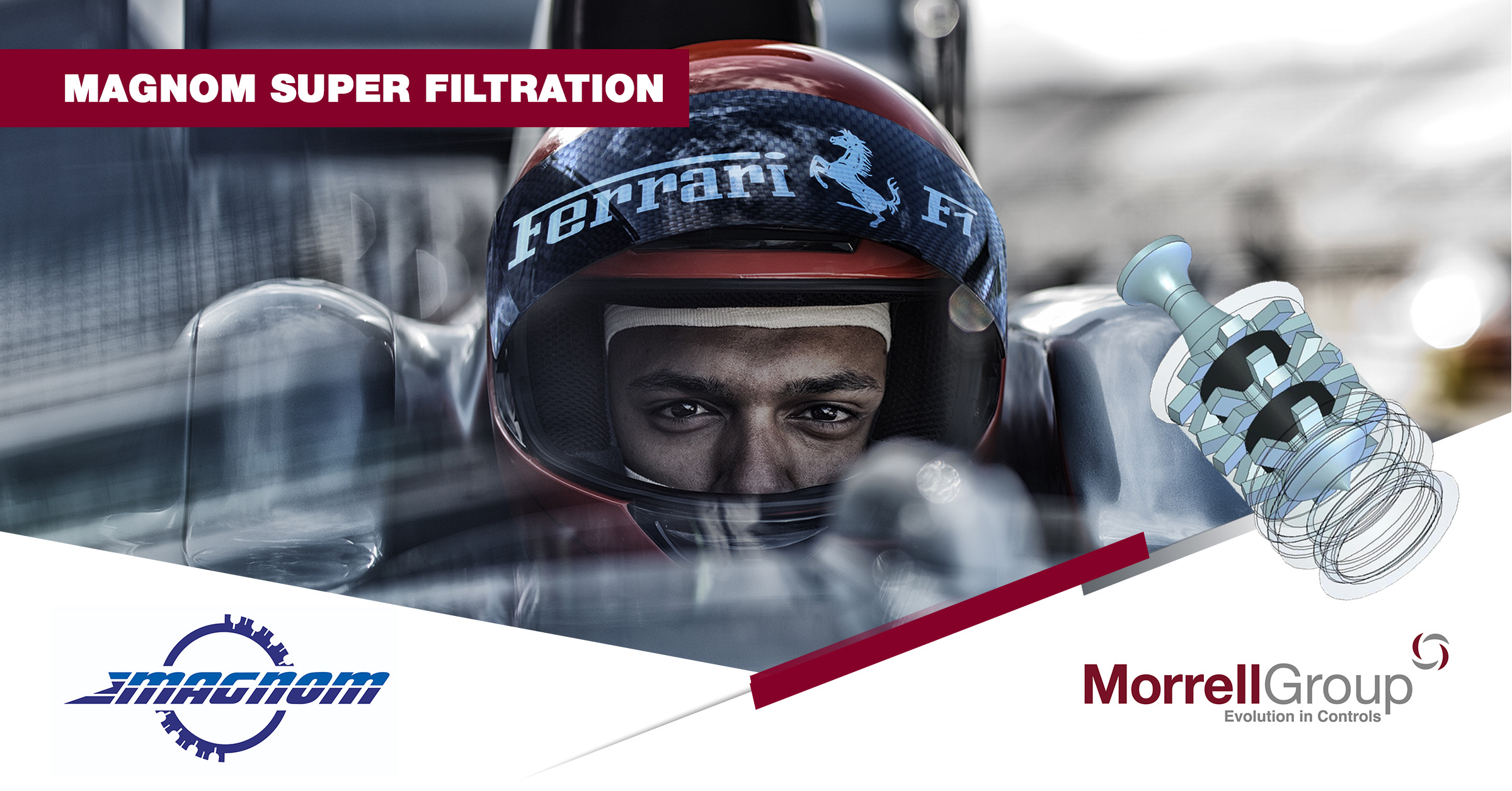 In 2004, Ferrari won both the World Drivers' Championship and the World Constuctors' Championship the first year they fitted Magnom Filters to their Formula 1 race cars. They shared credit in a note to the Magnom team that read, "Congratulations in winning your first F1 Grand Prix & Constructors' Title with the team first time out."
 
 
That was the start of a long relationship between the two groups, one that has taken them through several different iterations of Magnom's Super Filtration system and has produced extremely positive developments in F1 for Ferrari.

 
Magnom has gone on to apply its "F1-proven technology" to products developed for industrial hydraulic and lubrication applications. One such product is the world's first and only truly bidirectional, high-pressure, non-restrictive in-line filtration system, now used across a broad range of industrial OEM giants such as JCB and Volvo.
Request more info!
Please fill out the form, give us a call or send us an

email

. We can't wait to hear from you!
248-373-1600