Even though 95% of industrial products are manufactured from steel and iron, these elements are the biggest threat to systems and machines. Steel and ferrous contaminants are generated from the tough wearing surfaces of systems and machines. These particles are hard, sharp, and small, making them a dangerous threat to your systems.
Systems have been outfitted with magnets for decades in an attempt to prevent system failure from steel and ferrous contaminants. Magnom Super Filtration doesn't require additional magnets or other components when fitted to a system. With Magnom Super Filtration, you can prevent the spread of these steel and ferrous particle contaminants and prolong the life and efficiency of your systems and machines.
The size of the ferrous contaminant doesn't matter with Magnom filters as they are 100% single pass efficient at 4 micron and work down to 0.07 micron. With regular filters, contaminants recirculate in the system because these particles are too small and pass right through. Magnom filters guarantee that even the smallest contaminants are filtered out. Safeguard your systems with innovative Magnom Super Filtration.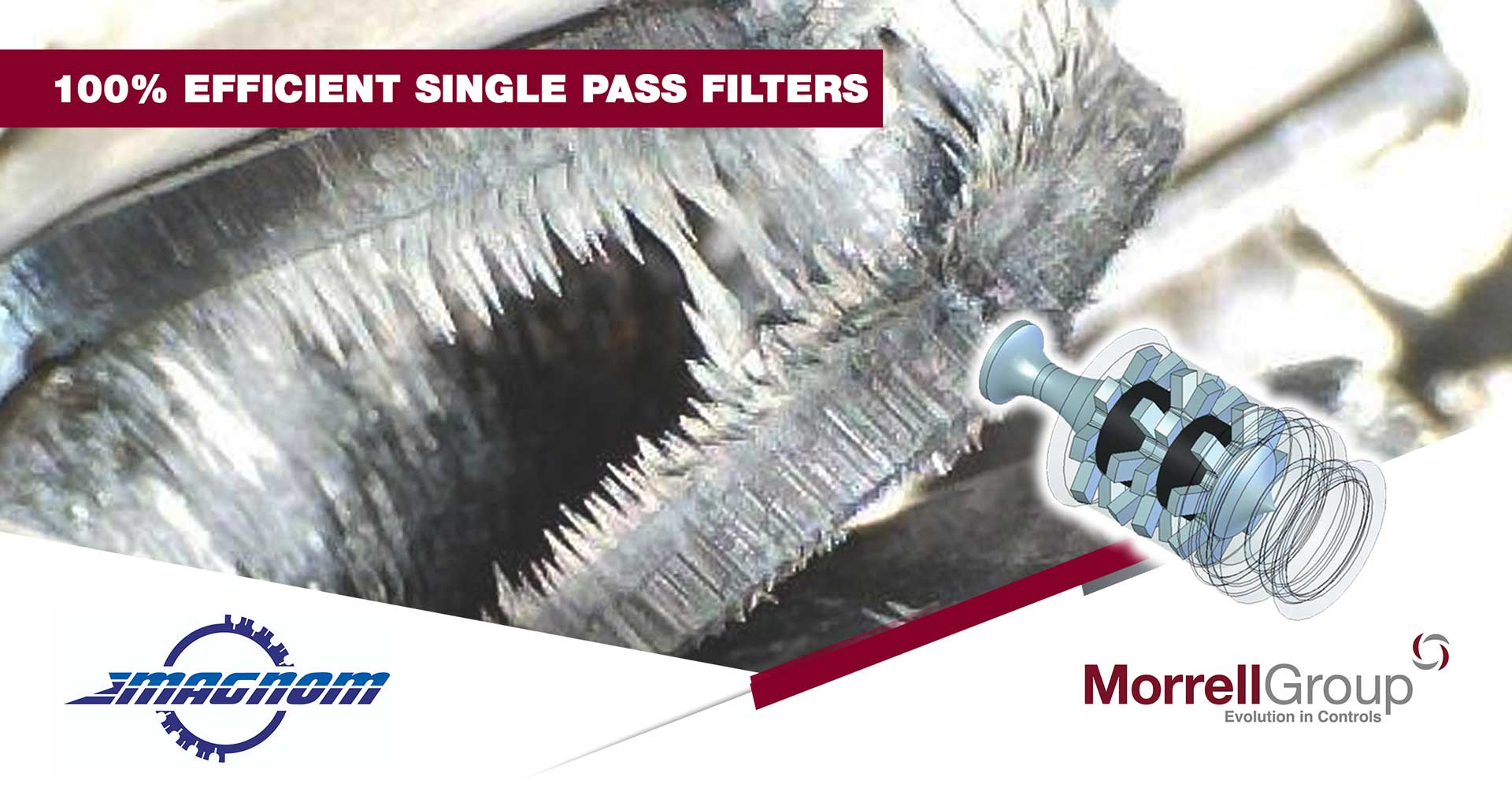 Request more info!
Please fill out the form, give us a call or send us an

email

. We can't wait to hear from you!
248-373-1600