The world of automation is moving faster than ever as more factories and warehouses incorporate automated guided vehicles (AGV). In this episode of Evolution in Controls, Morrell Group's Safety Product Manager, Marty Bick, joins host Tim Wilson to discuss this rapidly changing technology. AGVs are far more advanced now than moving along a specific line on a building floor. They are able to detect and move around hazardous objects with ease. But, how did we get here? What technology is coming into play? And who is ultimately responsible for the safety of an AGV? Marty and Tim answer these questions and more.
Marty has decades of experience using safety products in factory automation spaces. He stays up to date on the latest safety standards and relevant evaluations such as safe distance calculations, all of which he shares in this episode. Marty is current on the latest technology from SICK with their Safe Portal Solution, ideal for the end of production lines. He also shares what he foresees as the biggest change to come with industrial mobile robots. Join Tim and Marty as they navigate these new industries requiring updated safety measures in this episode of Evolution in Controls.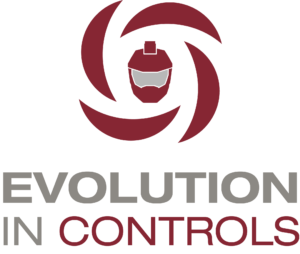 The IoT of Hydraulic Power Units
The Who, What, and Where of Connectivity
Discover how IoT revolutionizes hydraulic system maintenance programs across several industries in this episode of Evolution in Controls with Tim Wilson and Mark Garrett, President and Co-owner of Morrell Group.
Listen to the latest episodes