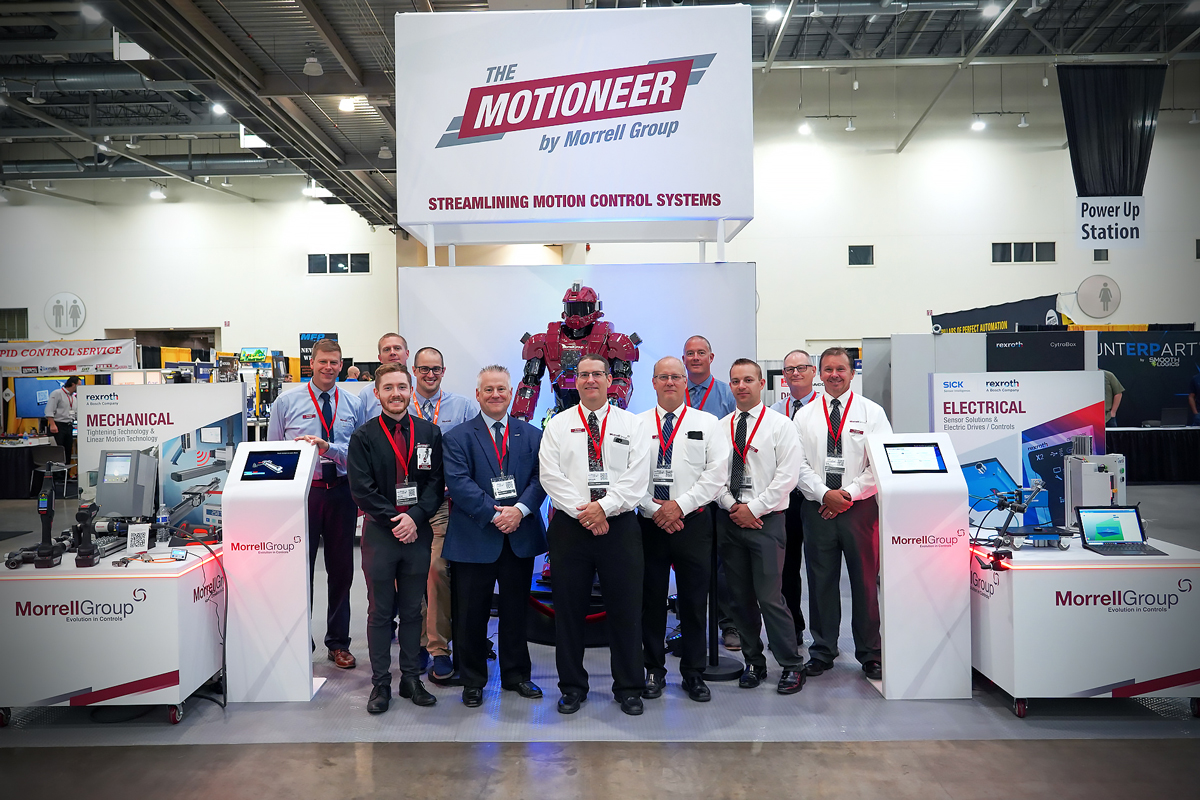 Morrell Group featured some of our latest advanced motion control solutions at the Advanced Manufacturing Expo at DeVos Place in Grand Rapids, Michigan on August 26 and 27. The expo was an excellent opportunity to network with current and potential customers, as well as some of our vendor partners. We were excited to demonstrate motion control components used in our advanced motion control solutions for industrial and mobile applications. Check out the recap of technology below.
ctrlX - Scalable compact control unit from Bosch Rexroth
SPEETEC - New non-contact motion sensor from SICK
CytroBox - An all-in-one power unit by Bosch Rexroth
Sytronix - Variable-speed drive technology
DOPAG - Mixing and metering systems for multi-component and single-component media
Graco G3 - Automatic grease and oil pump built for durability and reliability
Tightening Technology - from Bosch Rexroth and custom Morrell Group solutions
IMScompact - Runner block with an integrated measuring system
Smart Function Kit - Ready-to-use system of Bosch Rexroth components for joining processes
G3 Fieldbus - Valve system with a graphic display from Emerson AVENTICS
Electro-Pneumatic Positioning System - Highly efficient and cost-effective positioning
Visitors met Luis, our Motioneer mascot, who is made from various motion control components and a representative of our new department at Morrell Group. Learn about the Motioneers and how they are serving customers with advanced motion control solutions.
Collaborate with our Team!
It's easy. Fill out the form, give us a call or send us an

e-mail

.