The Fill Station of the Morrell Automation Demo (MAD) Unit simulates an automated dispensing solution and demonstrates Morrell Group's ability to engineer and program synchronous movement. This station features a 2-axis system controlled by a Bosch Rexroth module and motor. We integrated SICK products throughout the station for part detection and safety. The fill station requires a lot of communication between moving components. Morrell Group supports your application with programming and start-up assistance in the field.
Compressed air travels through an HF03 valve manifold with SERCOS III from AVENTICS to control two guided cylinders. The HF03 has a lightweight polymer design and is engineered for high flow capacity. It is a modular, compact package with low power consumption. The individual valves are less than 16 mm wide, and power consumption is only 0.35 watts per solenoid.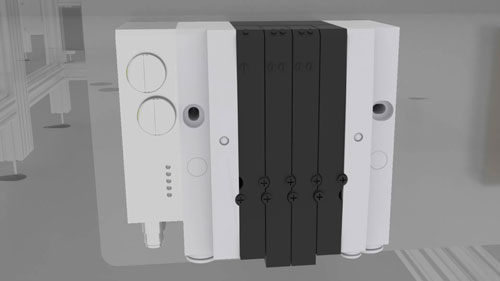 A SICK H18 photoelectric sensor is used for part presence detection. Once the sensor identifies the container, it communicates through the SICK Flexi Loop system to the control panel to trigger the guided cylinder to extend and hold the container in place. The SICK H18 SureSense technology includes a signal strength light bar that provides immediate feedback regarding alignment, adjustment, and light signal being returned from an object. The sensor also has enhanced cross-talk immunity.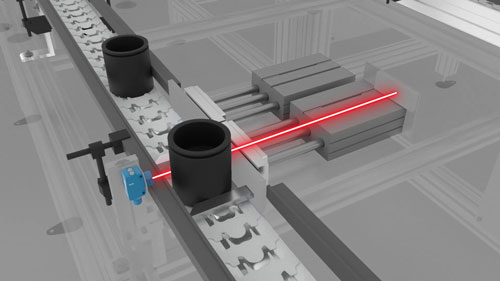 This solution's two-axis system demonstrates our ability to support synchronous movement with reliable Bosch Rexroth modules and motors. The x- and z-axis are controlled by a CKR 115 module and MS2N motor. The extremely compact aluminum profile of the CKR compact module holds two integrated ball rail guides for optimized movement of heavy loads at high speeds. The MS2N synchronous servo motor achieves high power density thanks to its optimized electro-magnetic design and motor construction and is easy to install with its single-cable design.
A Bosch Rexroth IndraControl XM22 programmed in IndraWorks utilizing Rexroth Flexprofile to synchronize the two-axis pick-and-place to the conveyor speed controls the fill station. The XM22 platform is flexibly designed to meet the continually evolving Industry 4.0 technology. IndraWorks is a programming language based on CoDeSys V3 with object-oriented language extensions. It has intelligent, wizard-supported operations, comprehensive software libraries, and detailed diagnosis.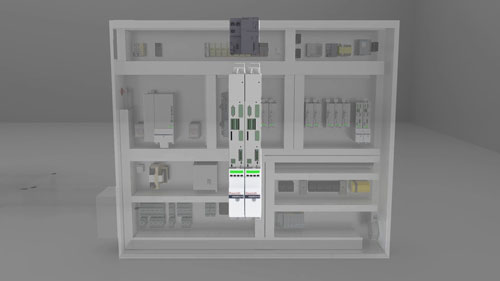 A SICK microScan3 Core is used for safe motion, which means the machine slows down to a safer speed when someone enters the area. The microScan3 Core has a predictive field range of up to 9 m and a scanning angle of 275°. It has up to 128 freely configurable fields and eight simultaneous protective fields. The safety laser scanner is exceptionally reliable and rugged, making it suitable for many applications.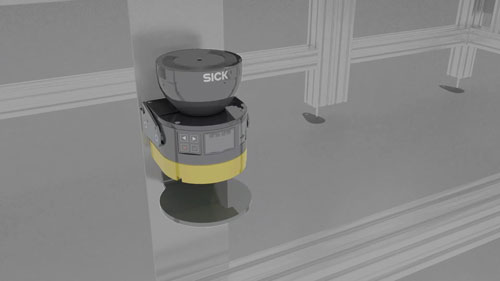 SICK deTec4 Core safety light curtains are used around the enclosure to protect the machine user. The machine stops if they cross the plane of the light curtains. The safety light curtains are easy to install and align with an integrated alignment quality display and status LEDs. Its IO-Link technology makes it possible to view diagnostic data in any location.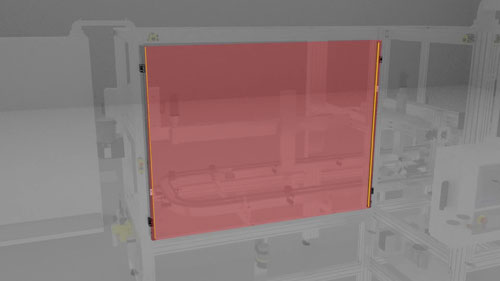 A SICK E-stop button can stop the entire machine when pressed for user safety. The safety command device has a safe series connection with Flexi Loop for easy wiring. The SICK E-stop button's snap-in connection makes it easy to mount, and commissioning is easy with its M12 plug connector.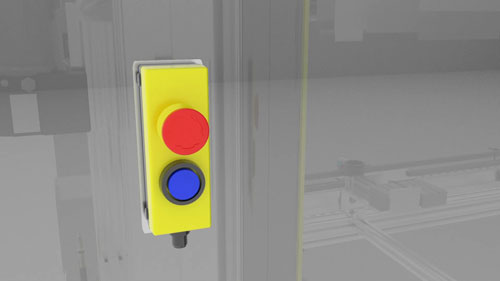 All safety components are connected to the SICK Flexi Loop to communicate with the control panel. Save costs and minimize wiring by connecting safety switches and sensors with OSSD outputs in a series. Flexi Loop can be used over long distances and provides detailed diagnostic information. This technology is compatible with sensors from all manufacturers and is easy to retrofit into existing systems.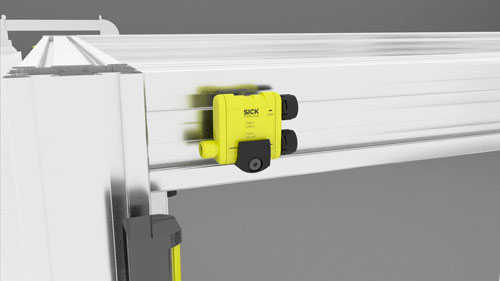 Collaborate with us on your automation solution.
It's easy. Fill out the form, give us a call, or send us an

email

.
More Morrell Automation Demo Solutions