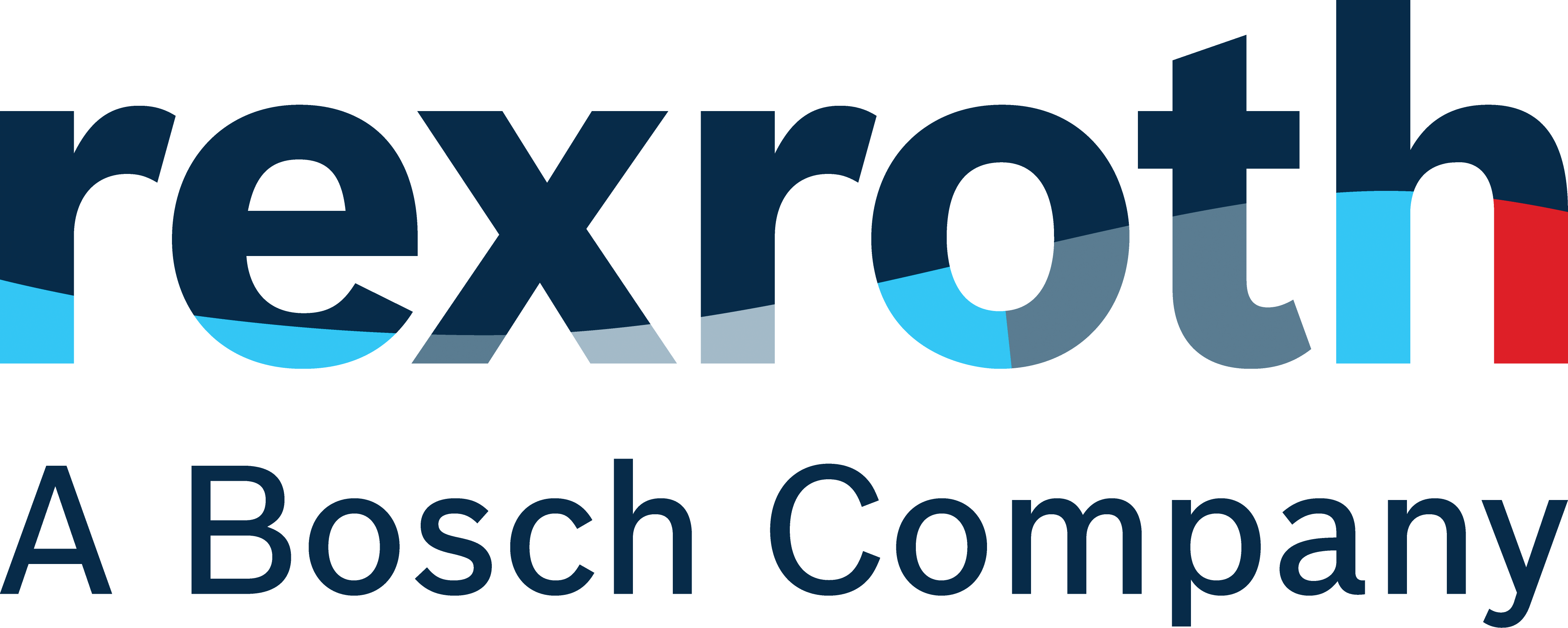 Bosch Rexroth DC Electric Nutrunner Handheld Tools
Bosch Rexroth offers handheld DC electric nutrunner tightening systems with the ErgoSpin product line. The standard offering of the ErgoSpin handheld tools operate between 1 and 220 Nm. Numerous output options are available for the handheld tools including straight outputs, angled heads, and custom outputs. These tools are robust and were ergonomically designed to be easy to use for the operator. In addition, these intelligent fastening tools have status indicator lights built into the handle of the tool to display to the operator successful or unsuccessful tightening operations. Furthermore, sensors in the tool ensure the desired final angle of the joint regardless of the tightening habits of the operator.
Handheld Nutrunner

The Bosch Rexroth DC handheld nutrunner tightening tools are available in a variety of options including Pistol Grip, GripLine, SlimLine, and VarioLine.
Pistol Grip design for operator convenience in vertical, horizontal, and other tool directions
GripLine design with an integrated protective cover for two-handed operations
SlimLine design for limited access to tightening locations
VarioLine design for flexible output connections including inline, offset, and special output drives

Pistol Grip
2.4 - 35 Nm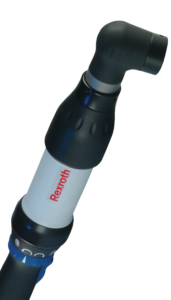 GripLine
1 - 75 Nm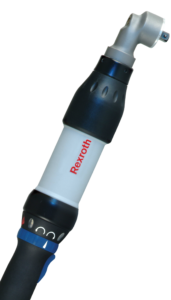 SlimLine
1 - 220 Nm

VarioLine
1 - 146 Nm
Torque reaction devices are available for handling all of the handheld tools. Worker guidance programs are available to show the operators which bolt to tighten and the sequence to tighten the bolts. There are software packages available for data collection and statistical process control for live monitoring of bolt torquing to monitor tightening operations. Bosch Rexroth offers multi-tool controllers for operating both hand tools and fixture tools with one control box. These controllers have the capability to synchronize up to 40 tools with only 7 controllers resulting in significant space and cost savings.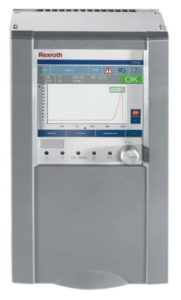 Bosch Rexroth controls units have user-friendly, modern displays and connections. The concise structure allows for easy operation without complex configuration.
Sturdy: IP54, EMC severity level IV

Flexible adaption to new tasks

Compact, high performance

Flexible connection to control and archiving systems

High process reliability thanks to self-diagnostics
Bosch Rexroth offers Windows Based BS350 software for the DC electric handheld nutrunners. The BS350 software is icon-based and has a maximum of 99 programs with 40 steps per program. Each step in the program can be monitored to ensure the joint is tightened to the required specification. The BS350 software package provides the ability to analyze torque graphs, view tightened results, and observe histograms as well as see the good range window on the final step in the rundown process.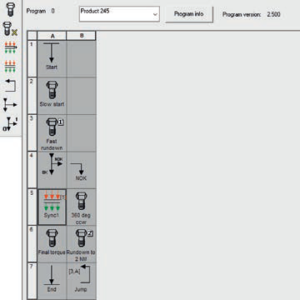 Intuitive, Reliable Tightening Processes
System installation and programming of individual tightening tasks is done via convenient, icon-supported tools. Tightening processes are configures on
the graph interface.

Graph
The tightening graph helps you quickly analyze tightening cases.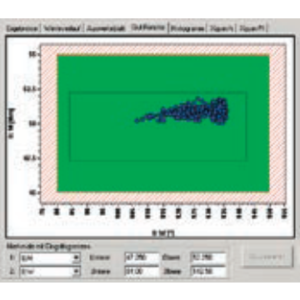 Good Range Window
The good range window clearly shows you the location of the tightening results in the target window.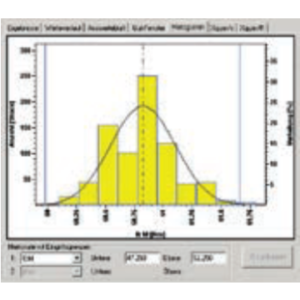 Histogram
The histogram gives you a quick overview of the statistical distribution of the tightening results.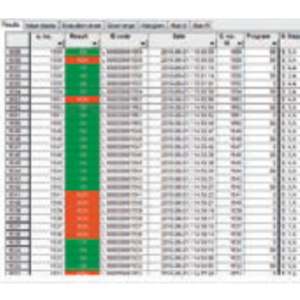 Results Window
Internal results memory of up to 40,000 tightening results and filter search functionallty.
Schedule your product demonstration today!
Please fill out the form, give us a call or send us an

e-mail

. We can't wait to hear from you!
248-373-1600
More Tightening Solutions