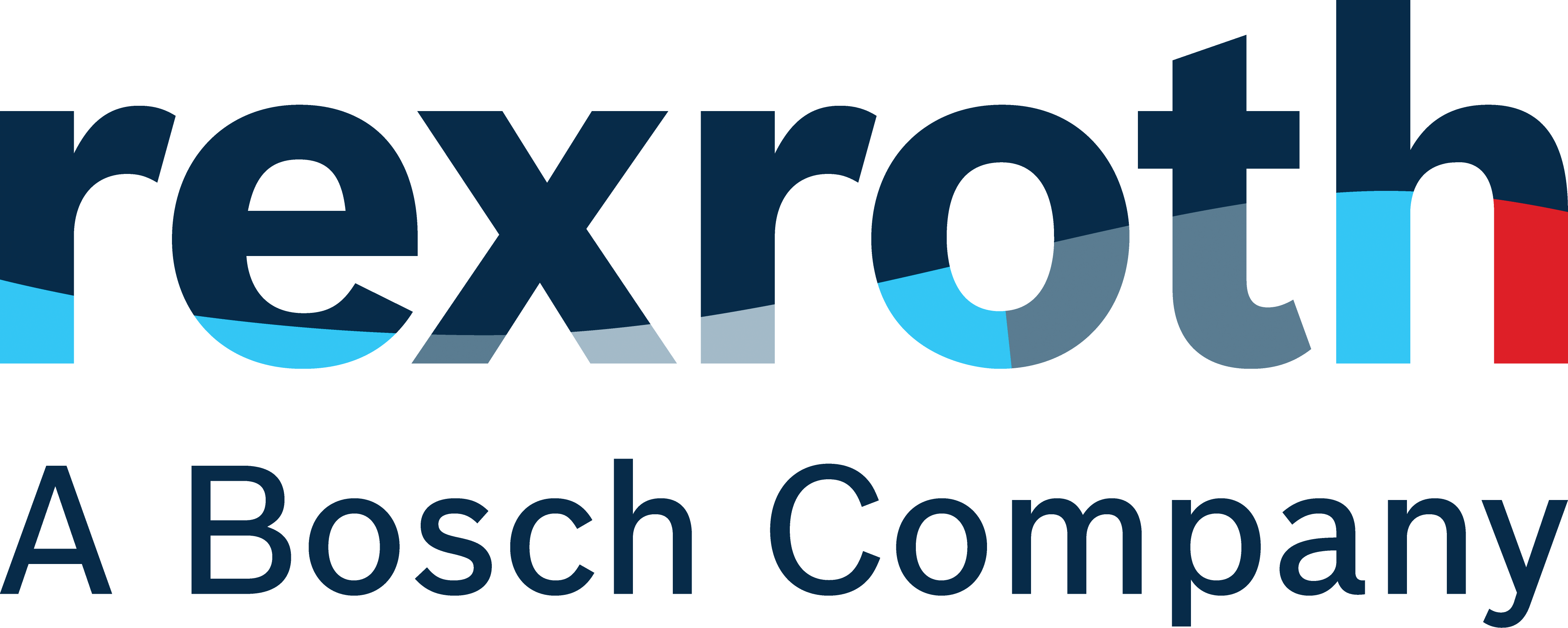 Bosch Rexroth NEXO Wireless Handheld DC Electric Nutrunner
Bosch Rexroth offers wireless handheld DC electric nutrunner tightening systems with the NEXO product line. The NEXO nutrunner provides many benefits and ease of use. It operates between 3 and 65 Nm and doesn't require a controller. Additionally, the NEXO nutrunner safety- and function-critical, offering an ergonomic design and a unique cooling handle for a comfortable user experience. Previous Bosch Rexroth tools inspire the NEXO 2 18V batteries, which use the most widely available battery platform for industrial tools. The NEXO nutrunner has an integrated graphic display, which shows torque, time, angle, and status lights.
NEXO Nutrunner

The NEXO wireless handheld electric nutrunners are easily integrated, can be isolated on an independent network, have onboard controllers, and can continue to operate while buffering data without a Wi-Fi connection. The NEXO nutrunner:
Is easily integrated into production environments
Can utilize a network that is independent of plant Wi-Fi
Doesn't require a separate controller
Can be monitored by any Smart device
Can operate and store data regardless of Wi-Fi connection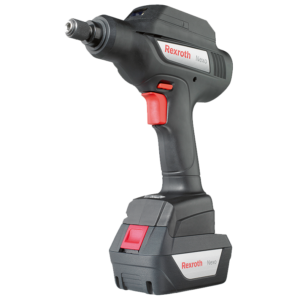 1.8 - 12 Nm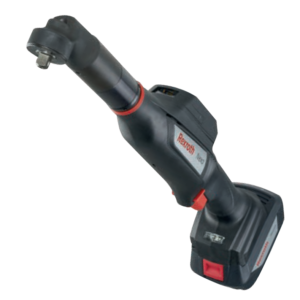 3 - 65 Nm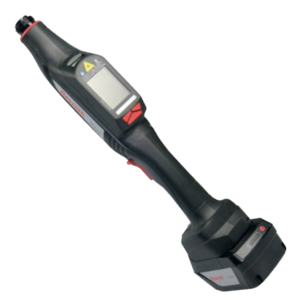 1.8 - 12 Nm
The Bosch Rexroth NEXO wireless nutrunner offers a next-generation browser-based operating system for programming and monitoring tools that don't require software installation. Worker guidance programs show operators which bolt to tighten and the sequence to tighten the bolts. Software packages are available for data collection and statistical process control for live monitoring of bolt torquing to monitor tightening operations.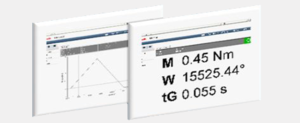 The permanently embedded browser-based software for wireless NEXO tools is icon based and doesn't require a computer to program it. This software can be accessed with any browser on any smart device that is connected to the internet. It allows 1024 programs to be created with 20 steps per program, and monitoring limits are possible for each step in the rundown. Additionally, the NEXO can store up to 10,000 rundown results, which can be viewed on the tool.
Responsive User Interface

Rexroth offers proprietary software programs that allow users to extract, view, analyze, and store data on the tightening operations for future use. This software lets users view a live stream of the tightening system's data from on-site or remote locations. This software provides less downtime, consistency in production, and improved traceability.
Easy-to-embed images in the worker guidance display show the correct bolt tightening sequence for multi-bolt operations. It indicates bolts that have been tightened and bolts that still need to be tightened. The worker guidance display also provides real-time feedback on torque, time, and angle - enabling visual control of the production environment.
Schedule your product demonstration today!
Please fill out the form, give us a call, or send us an

email

. We can't wait to hear from you!
248-373-1600
More Tightening Solutions