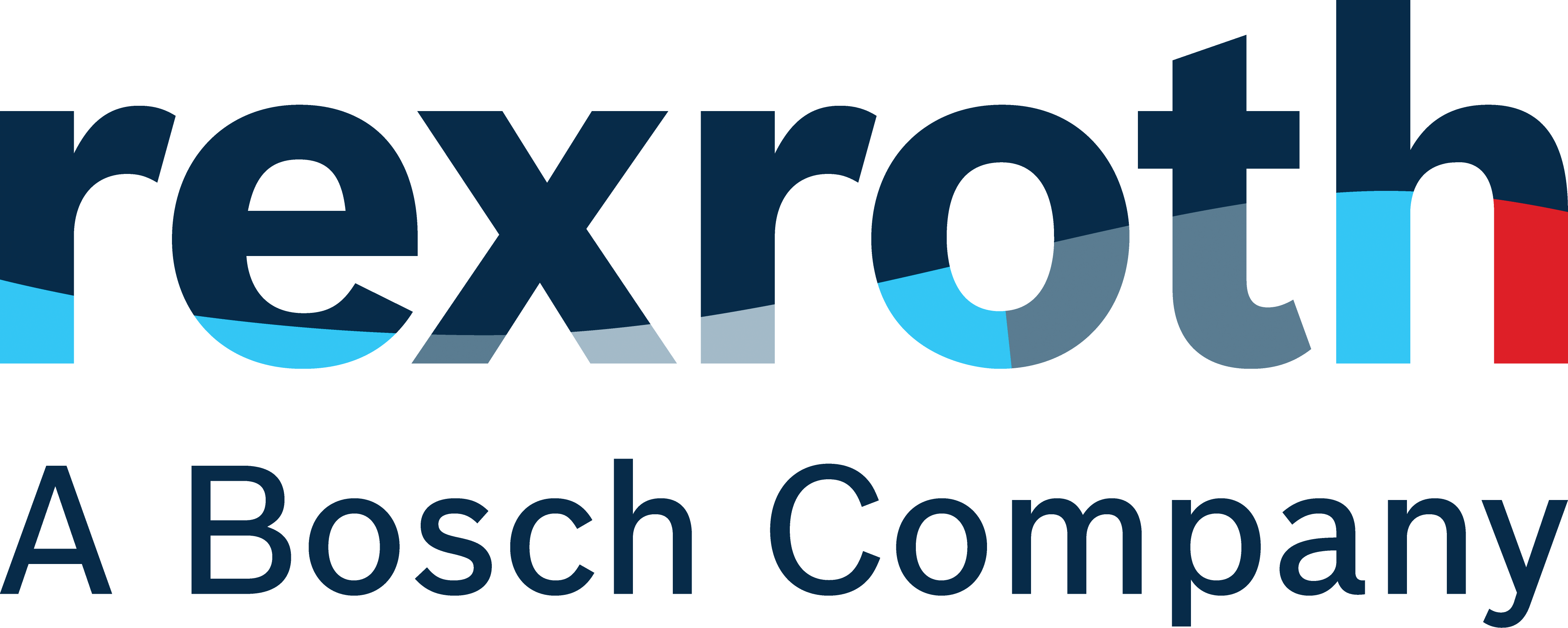 Morrell Group offers a comprehensive line of Bosch battery tools, as well as corded inline handheld assembly tools. Bosch patented clutch technology provides one of the most reliable and repeatable clutch torque tools on the market. The unique ability to program a variable rundown program allows the user to customize the process for each application.
EXACT ION Tools
The Bosch EXACT ION cordless shut-off screwdrivers are more efficient and powerful than before with lithium-ion battery technology. They provide maximum power for jobs requiring high torque and speed. The EXACT ION family enables the highest repeatability, resulting in high quality and consistency in operation. The tools have superior lifetime and minimal energy loss, improving your bottom line. The EXACT series optimizes processes and enables you to build better products while reducing costs.

Bright LED light to illuminate a workspace

Colored marking rings to identify tools easily

Right-hand/left-hand rotation change with one hand

Repeat protection

Low weight, balanced weight distribution for improved ergonomics

Industrial battery design for improved lifetime
Torque setting allowed with a special tool, avoiding accidental changes

Highest repeatability thanks to Bosch clutch design

Easy service with plug connectors and common components

Bosch EC motor: brushless motor technology

Visual and audible signals for battery status and screwdriving quality

Cordless quality control with Bosch Bluetooth wireless system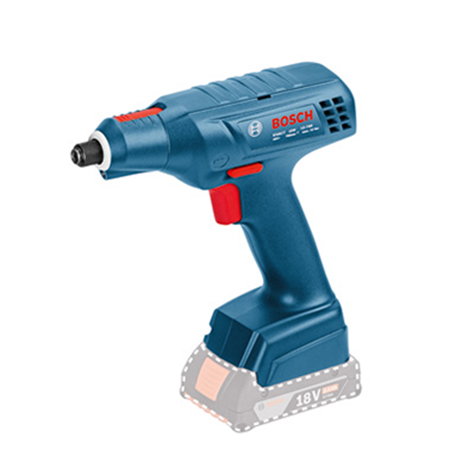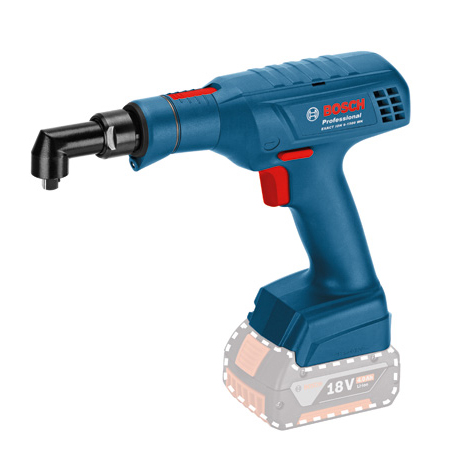 EXACT ION Screwdriver
Capable of multi-step tightening processes
Program speed and direction by time, angle and torque
Improved worker ergonomics
Better joint quality
Reduced assembly times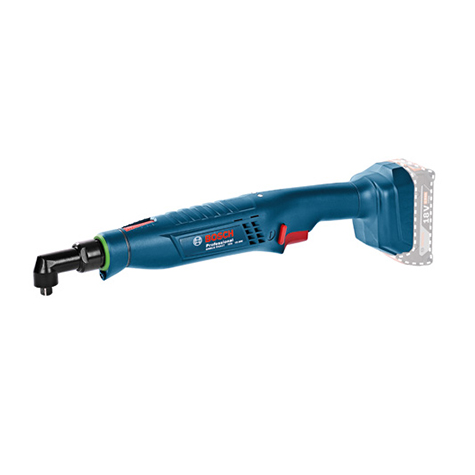 EXACT ION Right Angle
Improved process reliability with multi-step tightening process - 7 adjustable steps via USB interface
Increased efficiency thanks to higher speed and BOSCH EC motor technology
Reduced weight and new slim grip design
Bosch offers lithium-ion battery technology that deliveries maximum power for higher torque and speeds with longer battery life. Flexible options for the angle head configuration. 360-degree output positioning to meet ergonomics concerns.
Angle head tool range 2 - 60 Nm with speeds to 1100 RPM

Pistol grip to range .6 – 12 Nm with speeds to 1100 RPM

EXACT corded to 3.5 Nm push to start and lever-activated, up to 3 tools on a single power supply
C-EXACT Tools
C-EXACT tools from Bosch are cost-effective tools with innovative features. The brushless DC electric motor sustains low-voltage operation for efficient manufacturing. They are built with rugged polyamide housing and are ElectroStatic Discharge compliant, making them suitable for a wide range of applications.


C-EXACT Screwdrivers
One-handed forward and reverse
Brushless DC electric motor
ElectroStatic Discharge (ESD) compliant
Available as a lever (top photo) or push start (bottom photo)
High shut-off accuracy with very low tolerance
Optic and acoustic signals for shut off
Completes 1 million cycle tests –ensures quality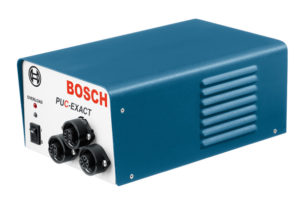 PUC-EXACT Power Supply
Provides clean, quiet energy to C-EXACT brushless DC motor
Efficient low-voltage electricity – lowers operating costs
Indicators for power and overload
Available in triple connector
Built-in thermostatically controlled cooling fan
Comes with a 3-meter long power cable
Machine capability index > 1.67 @+/- 10% according to ISO 5393. Machine capability testing according to VDI 2647
Schedule your product demonstration today!
Please fill out the form, give us a call or send us an

e-mail

. We can't wait to hear from you!
248-373-1600
More Tightening Solutions